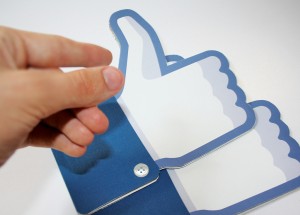 Guest Post by Vincent Clarke
Despite its uncertainty in the stock market, Facebook continues to be an excellent way to connect with your client base and potential customers. As a result, businesses continue to desperately find new ways to reach their fans and build their online reputation on this leading social media platform.
Image: goiabarea via Flickr, CC 2.0
This struggle is even more difficult for business-to-business (B2B) marketers, who feel so lost trying effectively target business professionals on Facebook that they only put in half the effort or abandon the platform completely.
But like any other marketing strategy, growing your B2B Facebook community simply requires an investment of time and genuine engagement. You don't have to rely on Facebook's marketing tools to build a loyal following. It's much easier to potentially get new Likes if people simply enjoy your content.
As a B2B company, your customers know the angles, and they know the game. So don't waste your time using dodgy marketing tactics and everyday status updates. Offer something of real value instead.
Below I'll highlight a couple of simple and effective methods that'll help grow a B2B Facebook community through engaging content curation.
Reach Out the "Old Fashioned" Way
If your customers aren't naturally following you on Facebook, see if you can find their pages and then interact with them. But remember to skip the small talk and insincere banter. You don't want to come across like a door-to-door carpet salesman. You can spot a faker from real commenters from a mile away. Be natural, and go by this general rule:
"If you've got nothing good to say, don't say anything at all."
You want to also find the right people for your niche. These should be "thought leaders" or other people with large Facebook communities that appeal to your company personality and image.
Whenever you do get a new like, Facebook allows you to see who else the people that follow you have liked. If you keep track of the notable likes, you can get a sense of who is a true connector in your niche.
Then reach out to them personally and post on their public wall. You want to establish a good network of individuals that will give you a positive reputation.
Go Viral
You want to post content that your fans can't help but share with their own followers. When their followers share your post again, it's considered viral content. SEOmoz recently did a great study on the theory and proof of why content goes viral. In it they concluded that the following criteria were generally associated with their most viral posts:
Long, in-depth posts.
Content that inspires high-energy emotion like awe, anger, or anxiety.
Using a tone that conveys emotion.
Practically useful, interesting, or surprising information.
Featuring high-profile individuals with fame or credibility.
Provide Value
Although it's important to post viral content, it's also equally necessary to share something truly valuable with your followers as well. I suggest that you highlight success stories or ways in which your products or services have been useful with customers in the past.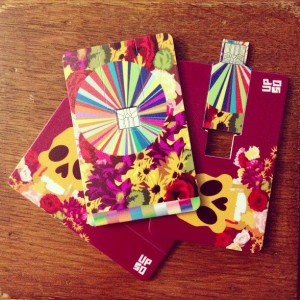 You could also collaborate with other businesses or entrepreneurs to produce something of value that you're both invested in. Not only will the final result be better, but you'll have access to both networks when it comes to sharing that work.
For example, at USB Memory Direct we recently collaborated with graphic designer UPSO to create a unique design for one of our business card shaped custom USB drives. Both parties got plenty of positive exposure from the experience, and our company was able to build our network in a niche that we're interested in.
Image courtesy USB Memory Direct, used with permission
Build an Active Facebook Wall
An active Facebook wall creates the kind of social proof you need to show creativity and authority. It's nearly impossible to fake and one of the best ways to coax your followers into engagement.
This is done by regularly monitoring, participating, and posting on your wall. You have a business to run, so you obviously can't spend all of your time doing this. Instead, dedicate a specific time daily, weekly, or bi-weekly to focus on your Facebook page. The key here isn't how much content you add, but staying consistent.
Here's a bonus tip: Mention your company's offline activities.
Just because Facebook is an online social platform doesn't mean everything that you feature has to relate to the web. Try to talk about events organized by your company or that you'll be attending. Highlight new business locations or employee hires.
This type of content won't exactly generate tons of shares or discussion, but it's something to fall back on when you're struggling in the creativity department.
Do you have additional ideas or success stories you'd like to share with us? We'd love to hear about them! Just drop us a comment below and let us know how you're managing social as a B2B.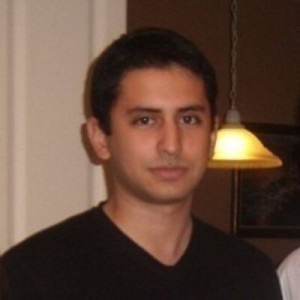 Hailing from sunny south Florida, Vincent H. Clarke is an inbound marketing analyst and blogger for USB Memory Direct, a leader in the custom flash drives industry. He is obsessed with mobile technology and mobile engagement, and does inbound marketing and start-up consulting. In his free time, he enjoys writing about marketing and technology.