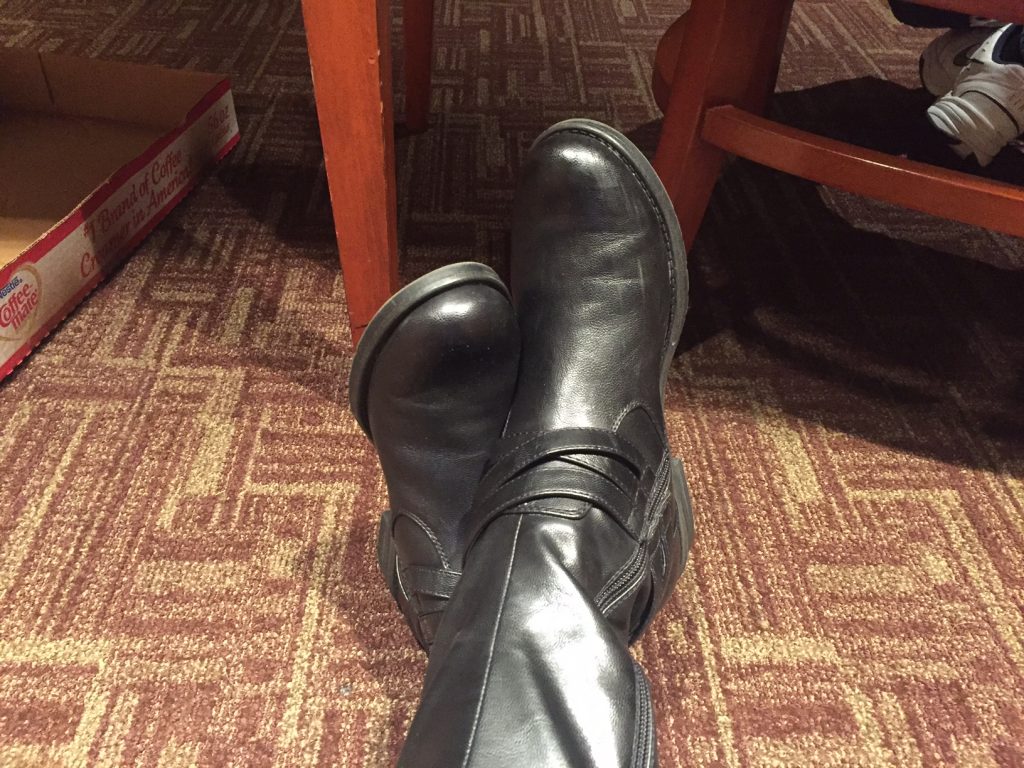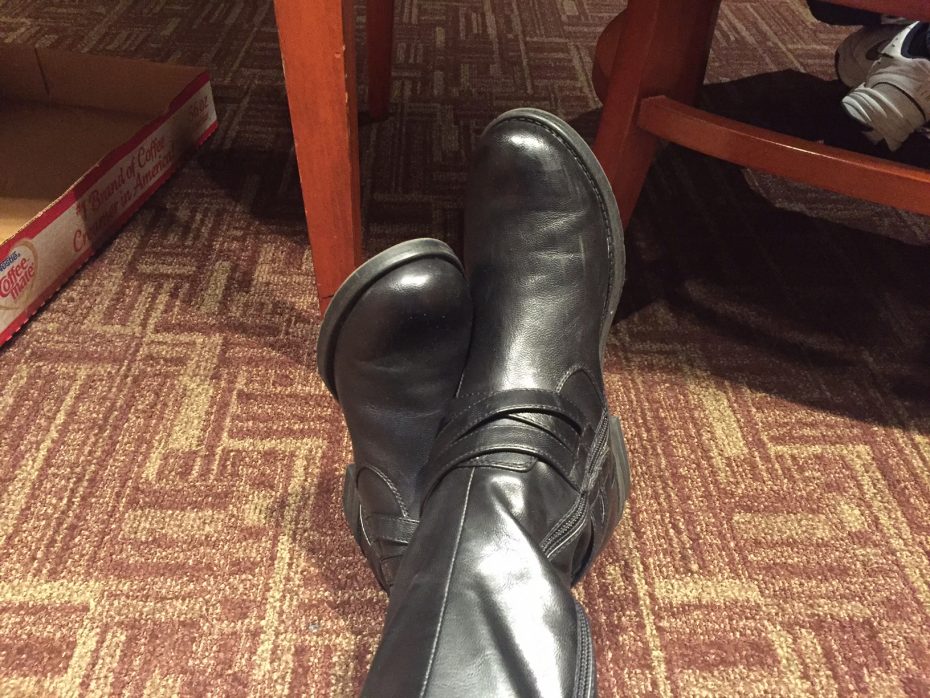 One of the questions I field frequently from clients, students, and colleagues alike is how to keep up with the vast content demands of our 24/7, always-on, social media-connected and directed world.
Because with more and more ways to connect, and communicate, doesn't it feel like you have to keep generating ginormous amounts of content to keep your audiences engaged?
My suitcase would like to tell you a story (as related by me, because we all know suitcases can't talk).
I'm in the middle of an eight-day trip to three cities. I've already been in Memphis for a day's worth of client meetings (no Graceland this time :-( ). Now I'm in Louisville, Ky., speaking later today at Digital Crossroads, and tomorrow I head to Indianapolis for the PRSA International Conference (four speaking slots, one Facebook Live and at least three parties that I know of… aaahhh!).
I love traveling (something you might have picked up on) but I decidedly do NOT like the headaches that luggage for such an involved trip can bring.
It's not the packing that bothers me. It's the potential stress of a checked bag getting lost that, more and more, I prefer to do without.
So this year, I made it my goal to see if I could realistically go on a business trip (or even vacation) that lasted a week or longer, with only a carry-on, yet not looking like something Lola dug out from behind my redbud tree.
The good news is, yes, I've done this three times already this year.
Of course, I always post about it triumphantly on Facebook, and revel in the mix of, "You're insane!" and "Tell me how to do it!" responses that ensue. Frequently I learn something too, so there's certainly the ROI of over-sharing right there.
But my "secrets" aren't really all that secret; they're simply the implementation of what road warriors have been telling us for decades. For example:
Clothing-wise, select items that you can mix/match easily
Make the majority of them wrinkle-free, or at least in a fabric that will "un"wrinkle itself once you hang it up
Roll and stuff socks inside shoes & the odd spaces left here and there, ditto with undies, leggings, etc.
I've built on these basics to add a few "rules" of my own. So when I'm pulling together my outfits for the road, I'm also cognizant that, thanks to social media, many more people might see me in them than those at a specific event… and I don't want to look as if I'm wearing the same thing every night for a week.
So while I make sure to bring, for example, a pair of trousers that can look equally cool tucked into my super-versatile black boots (yes, those in the pic!) or with my taupe platforms, I also make sure I've thought through my wardrobe combinations per event or "appearance," as it were.
Ditto content
Of course you want your content to be useful (like my boots) and attractive (like my taupe heels), so that your audiences engage with it.
But do you really have to create multiple unique pieces of content to satisfy what you think are the unique needs of your multiple audiences?
Or could you take one really solid piece of content – like my skinny, stretchy, black jeans that work as well tucked inside my boots, or paired with my taupe heels, worn with different tops (and maybe jacket/scarf combinations) – and repurpose it in multiple ways, for multiple uses?
I think you can. The thing is, if you are to do this successfully, you need to factor in a couple of things:
Your "foundational" content has to be really solid. It needs to be solid, and strong, enough to be tweaked, and reworked, in a few different ways. This is where knowing what your content pillars are comes in.
You have to have enough "flair" that can give your foundational content a completely different flavor, when needed. i.e. photos that give a different perspective, videos that add new context (maybe even grabbed from one, overall, long video… look at how you can repurpose just one video shoot!), photos that are Snapped at specific moments… you see where I'm going with this.
You have to remember that, ultimately, your "costume" is simply that: an outer covering for what people are really interested in, i.e. the relevance and usefulness of your content. Because if, at the end of the day, it really doesn't help folks, it doesn't matter how pretty it looks.
If you're going to be anywhere near me the next few days, I do hope you'll come say "hi." Here's where you can find me:
Oct. 21 (today): I'm speaking at Digital Crossroads, organized by the Louisville Digital Association, which I'm pretty psyched about; it's a killer line-up. I follow Tara Hunt, no pressure … though I might be going on early, TBD.
Oct. 22-26: I'm heading from Louisville to Indianapolis for the 2016 PRSA International Conference, aka #PRSAICON. TONS of opps to meet up here AND a special, private event, if you can make it:
Sat., Oct. 22, 5-7 pm, Duncan Alney of Firebelly Marketing & I of Shonali Burke Consulting ;) are co-hosting a private event at Duncan's beautiful home in Indianapolis.
RSVP in the Social PR Posse group (if you're not already part of the group, just request to join and I'll approve you).
And if you're not, carry on and keep content. ;)