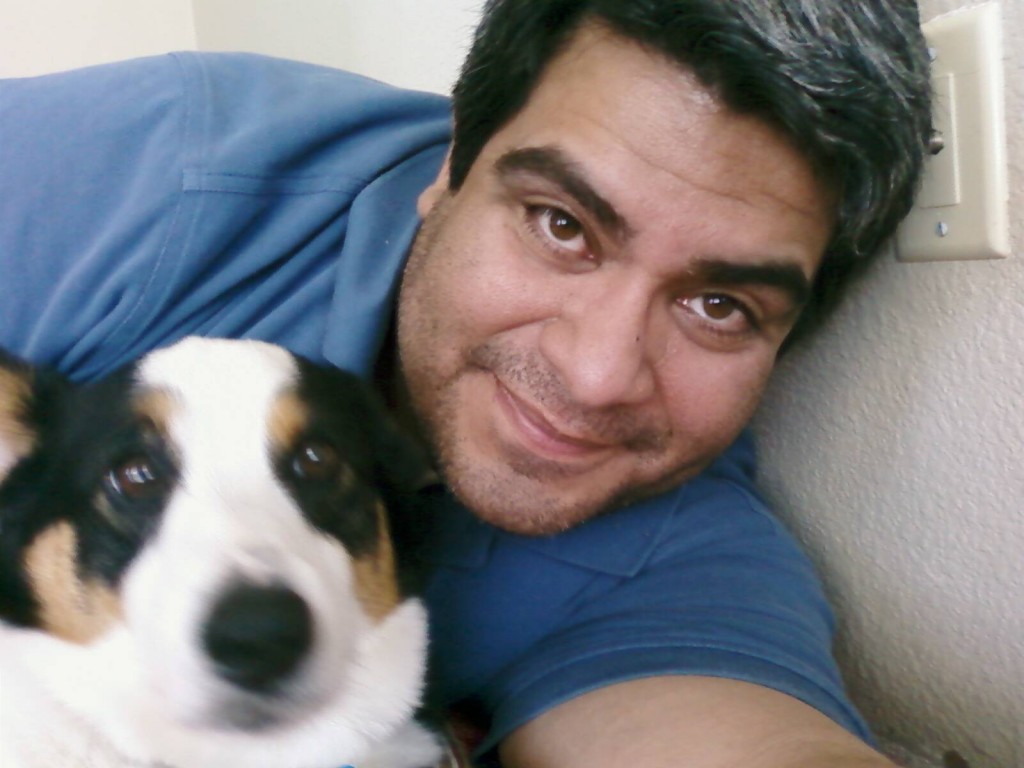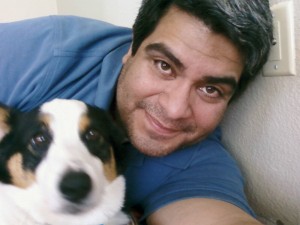 I have some big news (well, for me) to announce today. Starting tomorrow, I'm thrilled that Narciso Tovar, principal of Big Noise Communications that runs on Method+Moxie (you should read it if you're not already doing so), will be writing a monthly guest post for this blog. My (and yours) very first columnist!
Why?
As is wont to happen in this age of digital media, Narciso and I have never actually met (IRL).
We got to know each other on Twitter, and I've enjoyed reading his take on PR, especially those posts of his that have a pop culture twist. His tweets are refreshing (I mean, Who Else Do You Know Who Takes The Trouble To Tweet Like This?) he has a great sense of humor and, more than anything, his joy for life and our profession shines through. If that weren't enough to seal the deal, we both love Corgis.
So do watch this space every month (around the 15th or so) for a new spin on PR from Narciso; and for once, I'm using the word positively and deliberately.
For those of you who may not know Narciso, here are his "seven things you may not know," in the spirit of the meme that went around a while back:
1. He can do a great Harry Carray impersonation.
"Once my wife, Rhonda, realized that this little fascination of mine could be used as a source of fun for kids on Halloween, she made certain that I had my own pair of oversized glasses for the night.  We spent Halloween a few years back with me escorting a group of nieces and nephews as Harry Carray (full out – with the gray hair, loud tie, etc.).  About half of the parents got it, while the other half were a little confused…but were pretty ok with it as soon as they realized that the kiddos were enjoying it."

2. Narciso once crashed a wedding at the World Trade Center in NYC.
"We had a few friends come in from London for the week and had been promising them a visit to the observation deck.  On one of the last few days they were in town, we made a trip to the Twin Towers to get a look-see at night.  As we made our way inside, we noticed some folks really "˜dressed to the nines' and saw that they were actually really excited about where they were heading.  Seizing the opportunity, we followed them up… like we were part of the group.  Soon after, we were dancing the night away and enjoying some spectacular views from the Windows on the World restaurant – it was a great night for us all in Manhattan."
[Wedding Crashers flashback, anyone?]
3. He plays a mean short stop.
"Seems like playing the sport for about 10 years did that… I actually had one of my coaches say that I was graceful in how I could scoop up a ball and hurl it to first base…oh, yes…it's true."

4. Narciso had his head shaved once for kid's cancer.
"With Rhonda and one of her cousins watching nearby (on the set of Good morning America), I had my head completely shaved to help raise money and awareness for kid's cancer.  It was part of an effort that a group of Wall Street executives agreed to do in exchange for raising money on St. Patrick's Day.  There's even a VHS copy of that footage with me winking to the camera as they shave my head bare somewhere."

5. He dreams one day of being a Blue Man.
"Even though there's a height requirement that I will never (ever) reach, I still hold on to the idea that there will, one day, be a time when they'll stretch a bit and open up the "˜Blue Man' requirements to have a "˜shorter' Blue Man…a fella's allowed to dream, right…?"

6. Narciso really is the Screen Actors Guild's best kept secret.
"From hawking products for Dairy Queen to delivering a Shakespearian sonnet; or playing a singing rooster to acting in a post-modern show; it can be safely said that I "˜deliver the goods.'"
[Both would-be thespians. See – we have so much in common!]
7. He is crazy about his tri-color Pembroke Welsh Corgi, Eddie.
"What's not to love? This little guy is sweet, loyal and even looks like a member of the family: he's got a long torso and short legs."
Narciso, I'm thrilled you're on board. I know Eddie will keep you in line.
Image of Narciso & Eddie © Narciso Tovar, used with permission.