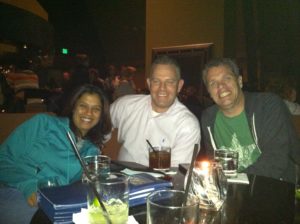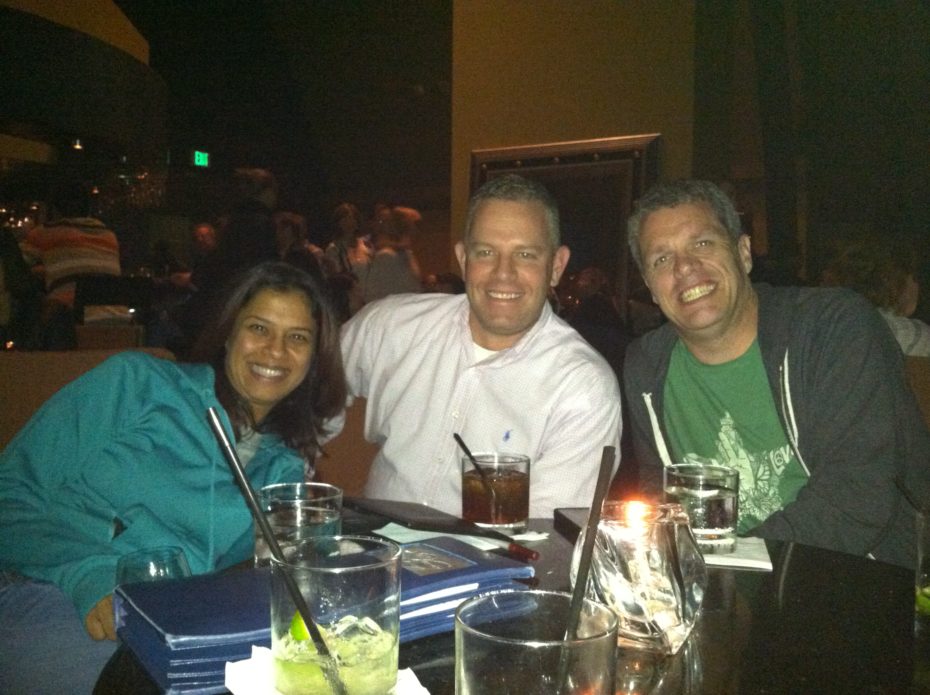 I returned a couple of days ago to the DC area after a whirlwind trip to San Francisco and the 2012 PRSA International Conference.
I hope I'll have the time/mind space to write more about my experience(s) there, but this is something I've been thinking about, and wanted to share.
Crowded mart, crowded mind
There are a ton of conferences that take place.
Way more than there used to be, and since time hasn't expanded accordingly, we're always having to choose which ones to attend, and which ones to drop out of or ignore (much like our target audiences, when we put on our "day job" hats, do).
But #prsaicon (the hashtag for the conference since last year) is one that I always look forward to.
Yes, I've been presenting now for a few years, so I love being able to share what I learn with others, and learn from others.
But really, I think what makes it special for me is that it's like coming home to my "PR family."
I get to see PR pros I may not see all year long, and catch up with what they've been up to, both with work and play.
Social bringing us closer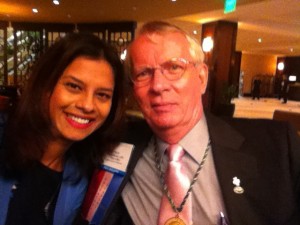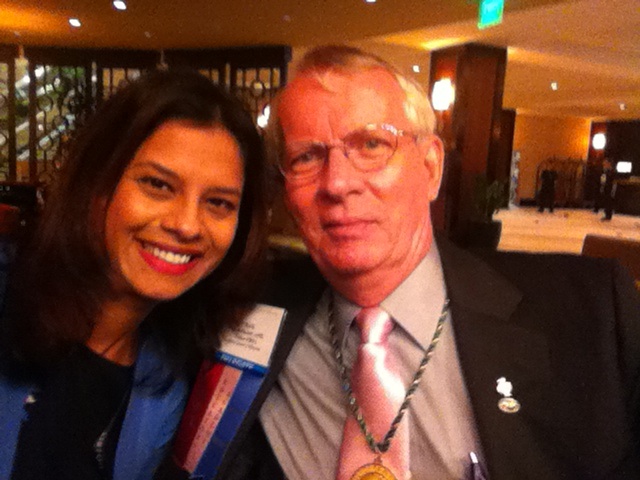 Social media has been a huge factor here; I think it was when I attended the San Diego conference a few years ago, having been active in social (particularly Twitter) for a while, that I realized what a "family" feeling there was thanks to us all keeping in touch via social.
So when we bumped into each other on the way to/from a session, we felt like old friends, even if we weren't, really.
That's how I felt attending the conference this year in San Francisco. And outside of some absolutely amazing sessions, including Biz Stone's keynote (the man gave us Twitter, for heaven's sake! He's a God!) and Holly Nielsen's absolutely absorbing session on communicating through & beyond disability…
… what really made a difference to me was the one-on-one time I had with people I first got to know as "PR superstars," and who then became colleagues, and who I'm now proud to call "friend."
For example, on Saturday night, Heather Whaling, Deirdre Breakenridge and her husband, and another new friend and I had a lovely, quiet dinner together.
Heather had to leave that night, but she made it a point to catch up with us and I can't tell you how magical that time was (the last time we saw each other was at BlogWorld last year).
I was able to grab some quiet time with Chris Kemper (who I met for the first time last year) and Kevin Dugan (never met him before, he's awesome and absolutely not frightening!).
Ditto with folks I haven't seen in years, including former friends and colleagues from the time I lived and worked in the Bay Area (here's my Storify of Day 1 of #prsaicon for a fun look at it).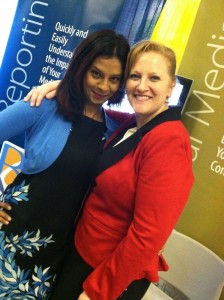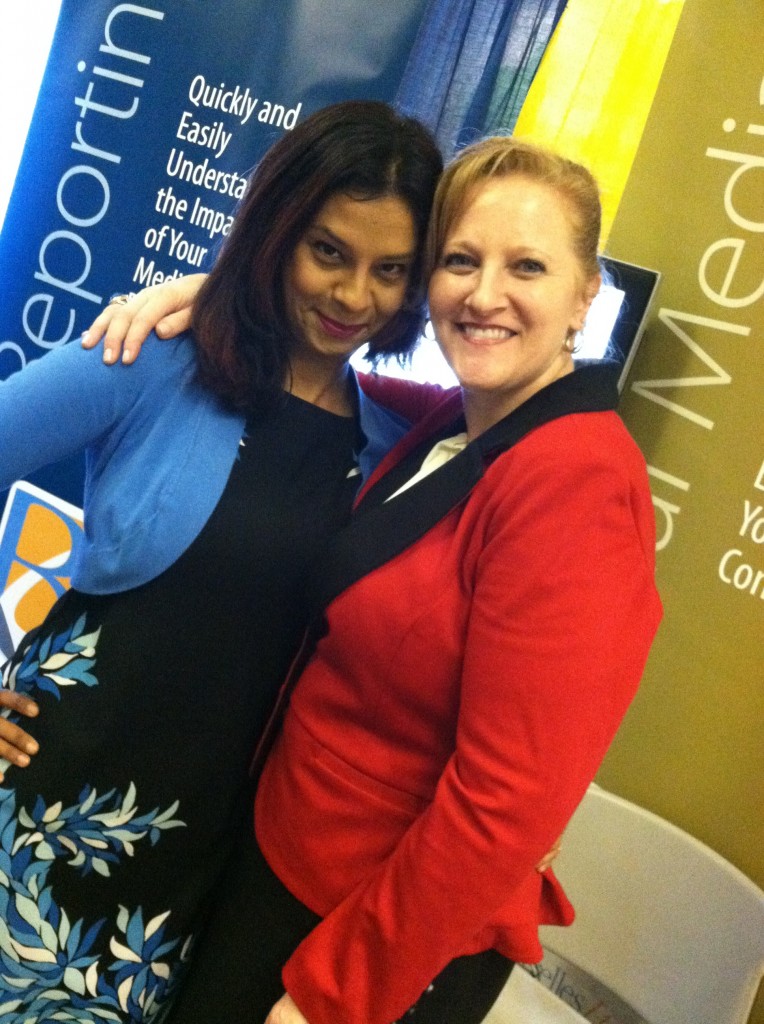 Johna Burke and I spent probably an hour just… chatting. She is so smart, it's frightening. Ditto with Heidi Sullivan. And Pierre-Loic Assayag and Derek Skaletsky of Traackr (which y'all know I love and adore).
I was able to spend a little time chatting with Kirk Hazlett, who is a regular here on WUL, and Kathy Barbour.
And the "measurati," as Don Bartholomew calls those of us who are in love with measurement (Katie Paine, Richard Bagnall, Angie Jeffrey, er, me…!). And Martin Waxman.
I won't go on, because I'll leave someone out and then I'll feel horrible, but the point is …
It's not about content
The content at conferences is usually a mix of good, indifferent and excellent. Not simply for PRSA conferences, but conferences in general.
And after you've been going to a few of these for a while, even though you are still hungry to learn, you tend to not see/hear a ton of presentations that are mind blowing, or earth-shatteringly new.
Simply because after you've spent some time in the field, there's a lot of old wine in new bottles.
Let's be clear, I'm not saying this is a bad thing. I'm just saying, that's the way I think it is.
And over and above that, there's at least 87.268% – a completely unscientific and arbitrary number I just made up – of the content that you will absolutely not get to hear/learn/absorb, simply because of the way conferences are structured.
Because you can't be everywhere at once.

So then, you might ask, why bother going? If 80% of the content is going to be "been there, done that," what's the point?
It's about connection
The point is in the meetings. The point is in the people. The point is in connecting, reconnecting, and reveling in connection.
The point is in collectively sharing, and participating in, and learning about, and growing our industry together.
The point is in relating to each other as people, and not just as "networkers," or "prospects."
Because when we take the time to get to know the people behind the prospects, we learn what makes each other tick. We're able to help each other out, even if there's nothing in it for us.
Especially if there's nothing in it for us.
And though we may not walk away with new business signed and sealed, I can guarantee you that the people we take the time to connect with – because we genuinely like and respect them, or we were just being nice – will remember us when someone asks for a referral, or has a job opening.
People do business with people they like. It's as simple as that.
And if we – as people in business, and business owners – continue to remember that, business will take care of itself.
Seriously. It's that simple.