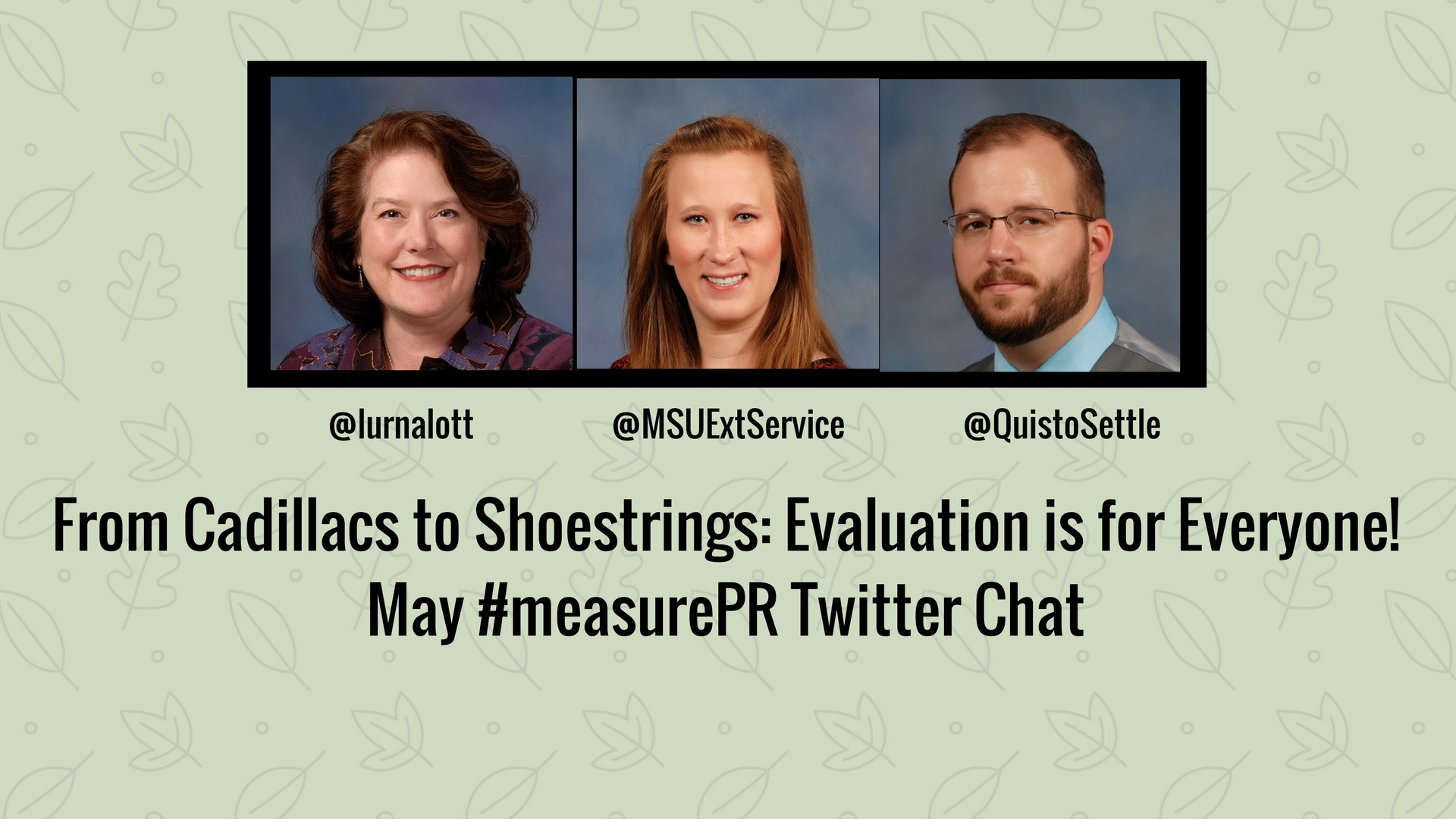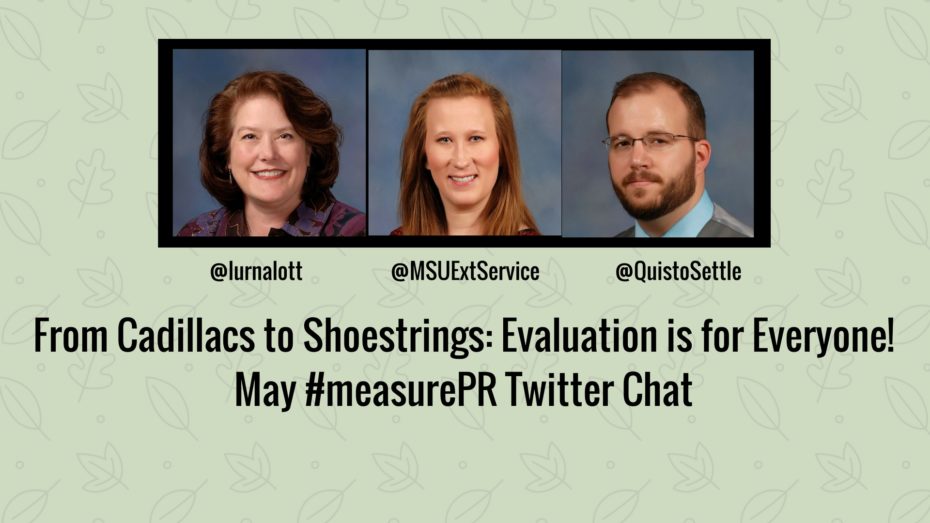 In May, we saw a fab team from Mississippi State University Extension Service take their seats at the #measurePR "table."
You see, my friend Elizabeth Gregory North had been telling me of how they've been doing a lot of research with both small and large budgets recently.
For example when evaluating their weekly video news feature series, The Food Factor, and their PSA campaign promoting colorectal cancer screening featuring Dak Prescott (#getscreened4dak), they didn't have a lot of resources at hand.
Which meant they got very resourceful. ;) Ha!
So of course, I immediately asked them to be guests on an upcoming Twitter chat … and that happened to be last month.
Here's who was there from Extension:
Here's some of what we talked about:
On the existence of a perfect PR measurement strategy:
A2: No ONE perfect strategy. Best PR, comms grow from target audience. Every campaign is different, so every meas strat is diff. #measurepr
A2. There's no such thing as perfect research, so there's no such thing as perfect PR measurement IMO #measurepr
@shonali A2: Don't believe in perfect! My goal is to learn from each campaign. What worked?? What didn't?? #measurepr
Kristie Aylett chimed in:
A2: Considering objectives as Pass/Fail leads to a lot of disappointments. I describe them as milestones, not finish lines #measurepr
Next, we discussed common hurdles to research and how PR pros can overcome them:
A3 You need to plan your PR activities with measurement in mind (or how can you know it worked?) #measurepr
A3: Small budget = ppl have to add on to other work, takes more time. The good news: the research can be just as good #measurepr
@shonali A3: A common hurdle everybody faces at some point is budget!! Silver lining–Can produce creativity! #measurepr
On the metrics they look at when they measuring PR for MSU Extension:
A5: We look at likes, click thrus, shares, comments in social, placements in traditional media, sentiment in both #measurepr
A5: Outcomes, Action–Did they take what they learned from us & use it??, Clicks, shares, etc. Social media analytics can change! #measurepr
A5 I look more at if they're taking that next step beyond clicking links, seeing messages, etc. #measurepr
As you can see, this chat was chock full of information, so the hour flew by. If you missed it or would like to relive the magic, check out the #measurePR transcript for May 11.
ICYMI, #measurePR took a summer holiday in June (hopefully you've been getting a bit of down time too).
But we're back in July with a really cool duo of high profile editors from major media outlets, who'll be "talking" about how they measure the success of their content initiatives.
They include:
Jon Gelberg, Executive Editor, Content Strategies at Inc. Magazine, and
David Griner, Digital Managing Editor, Adweek.
It's the "G" panel… I just noticed their last names begin with "G"! ;)
So mark your calendars for July 13th from 12-1pm ET; and RSVP + drop your questions for Jon & Dave in the FB event comment stream here.