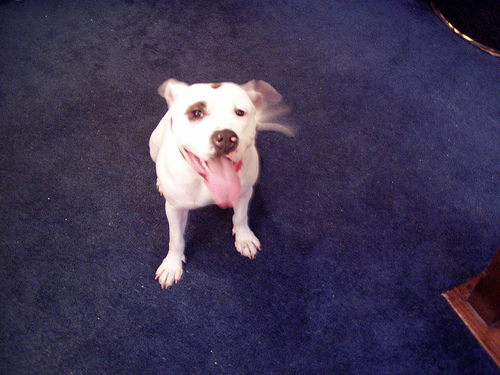 I probably sound like a breathless teenager
But last week's #measurepr chat with Don Bartholomew was
Awesome.
We continued our conversation on social media and ROI.
Many new people joined (yay!), and Don, in true self-effacing-yet-no-BS style, continued to offer up nuggets on this oh-so-hot topic in PR, such as
On not letting the tool wag the measurement dog:

And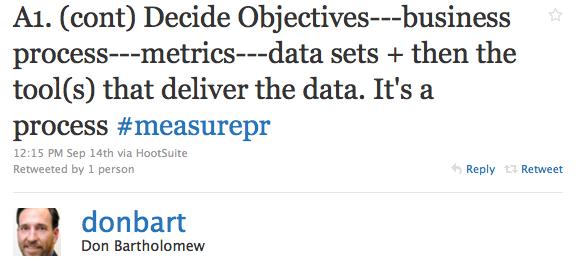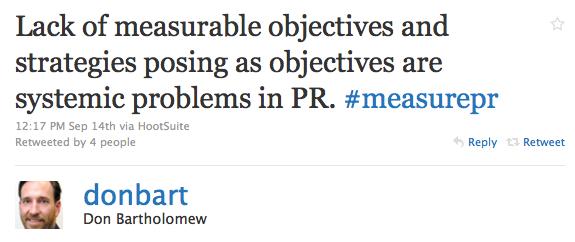 O. M. G. Don.
Were you inside my head when I wrote the problem with PR?!
@margaretbrady gave me a laugh when she said

Of course, the client meant the Barcelona Principles.
These nuggets and much more can be yours for the asking when you download the transcript of #measurepr, the Don Bartholomew edition (round 2).
And I hope you'll join us for our next chat.
Tuesday, September 28, 12-1 pm ET.
Just follow along and/or participate on Twitter (or Tweetgrid or Tweetchat) using the #measurepr hashtag.