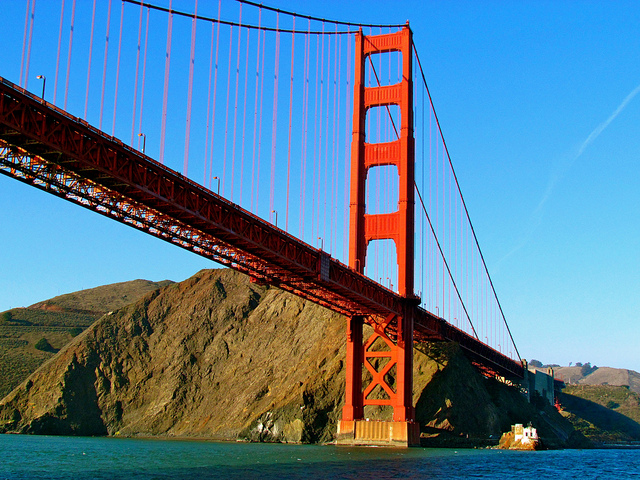 Good morning from the West Coast! Yup, I'm in San Francisco this week for the IABC World Conference; I love love love this city. Why did I leave again…? Never mind…
With some of the best and brightest minds in business communications all congregating at Baghdad by the Bay, I thought it would be neat to feature some of the speakers in this week's roundup.
1. Intranets Reimagined: What Content Are Your Employees Most Interested In?
Why: "Employees want to know what their colleagues know and they also want proof to substantiate the skills and expertise listed," explains Andy Jankowski as he shares some uber sexy data points on what to provide employees with to "make them happiest with your intranet."
2. Valuing quality journalism in corporate publishing
Why: "… if we are going to engage an audience, our content needs to be compelling. If it is going to be compelling, there needs to be a population of quality content creators like journalists and photographers and designers," says Paul Edwards as he explores journalism in corporate publishing. A really interesting read.
3. The Best Weapons in the Battle for World-Class Talent and Ideas
Why: Ketchum's Tyler Durham outlines ways to create "a culture and organizational architecture that promotes creativity and innovation."
4. Measurement in #PR – Social Network Analysis
Why: Some top-line thoughts from Alex Sévigny on social network analysis.
5. No One Puts Social (PR) In a Corner
Why: Because I made Venn diagrams! For you!
6. 4 Tips to Avoid the Worst Sentence in a News Release
Why: "Nothing says you value yourself more than your audience or customers than the dreaded, 'We are excited' sentence," says Gerard Braud in this snappy post.
7. Why advertising should remain a key part of your communications mix
Why: From the prolific and legendary Shel Holtz: "What consumers say about advertising and how they actually react to it are two different things altogether."
Any of these strike a chord? We've tried to feature a ton of smarties we don't normally. And if you're at #iabc15, please come say 'hello' to me IRL!