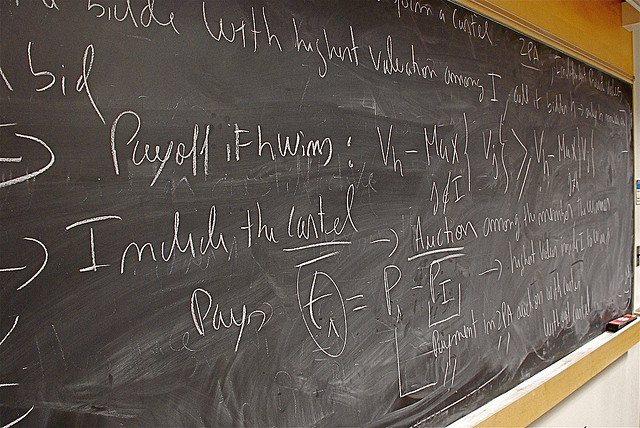 Most of us consider the end of the year a time for reflection; how the past year treated (or was treated by) us; what lessons we learned that we'd rather leave behind (!), and those we'll carry with us into the new year.
Given that we are now counting down to the end of the year (and then my birthday!), today's post highlight seven articles from around the web that teach, or share, lessons learned.
Image: Steve Garfield via Flickr, CC 2.0
1. Digital Startups Are Teaching the Big Guys Some Lessons 
Why: earlier this year, AdWeek contributor Michelle Castillo took a look at the trend of traditional TV outlets striking up partnerships with digital upstarts.
2. Trainer's Notebook: Integrating Thinking and Feedback Activities
Why: As a trainer or facilitator, how can you better incorporate your participants into your workshops? Beth Kanter shares some lessons from a recent workshop on best practices in crowd funding.
3. 7 Customer Loyalty Lessons from Lady Gaga
Why: Jackie Huba explores lessons in customer loyalty learned from pop star Lady Gaga, in this guest post for Jay Baer's Convince and Convert.
4. Lessons in Silence from my Grandfather
Why: Sometimes unspoken lessons are the most powerful. In this very personal WUL post, I examine lessons in silence taught by my grandfather.
5. Your Career and You: "Spring Ahead"
Why: Lessons can only be learned when you take control of your life. Kirk Hazlett reflects on why making plans and taking action is imperative to personal growth.
6. IKEA ignores the lessons of Lego and The Ranger Station, sends C&D to a brand ambassador
Why: "Those who don't remember the past are condemned to repeat it." (Spot quiz: who said that?) In this short yet compelling read, Shel Holtz takes a walk down memory lane, sharing why discouraging brand ambassadors due to red tape can ultimately hurt reputation and sales.
7. Five Lessons From Building an Online and Offline Community
Why: Building a community is not an easy task. Kami Huyse shares lessons she learned first hand in this still relevant post.
What were your big lessons learned in 2014? Ever? Please share in the comments below, all of us are smarter than just one of us when we share and learn together!