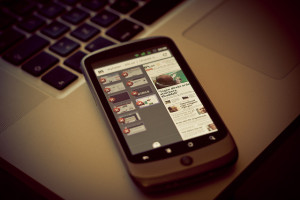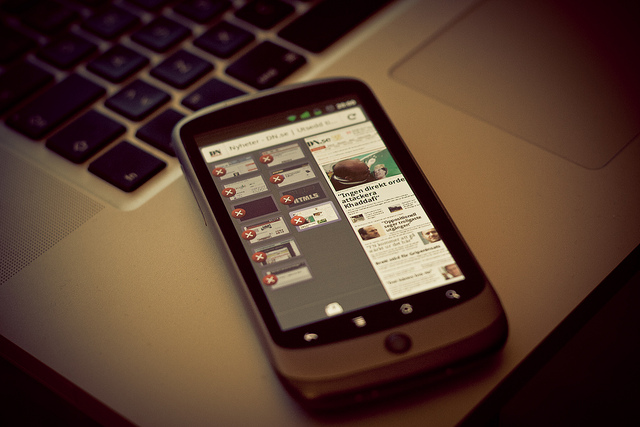 You know how you live on your smartphone? Google does too. And it's changing up its search algorithm again (here's the official statement), beginning tomorrow.
So. If your site isn't mobile-friendly, your SEO probably won't be as high… or may even drop. And you know you don't want to drop in The Goog!
They tell you exactly what you need to do in the guide that we pointed to earlier. But here are a few more resources on becoming, and staying, mobile-friendly.
1.  The Definitive Guide to Mobile SEO
Why: This is a good post from earlier this year, but I suspect Nick Wilson will want to update it. However, his post on AudienceBloom still gives you some solid 101-type information on mobile sites, in case that's what you need right now.
2. How to Keep your Site Fast for Mobile-Friendly
Why: "With the mad rush to optimize mobile sites prior to April 21st, it can be very easy to sacrifice performance in the process," says Billy Hoffman in this post for Moz where he covers a "few high-level best practices to keep in mind during your mobile site (re)design efforts." The title is a little too SEO-ish for me, but it's still a good post.
3. Get Your Small Business Website on the Mobile-Friendly Bandwagon
Why: A nice Q&A by Ashley Wren Collins for HuffPost Small Business, where she speaks with John Albin of SEMGeeks. He tackles questions like budget and timeframe, that I suspect you may have as well.
4. How Will Google's Mobile-Friendly Algorithm Update Affect Your Website?
Why: Richard Barker walks you through "what you need to know about the update and the changes you need to make" in this Business 2 Community post. So if you get scared when you read The Goog's announcement, go read this right after and breathe more easily.
5. How to Make Your WordPress Blog Mobile Friendly
Why: The old WUL site (and SBC, for that matter) went mobile-friendly a long time ago. Back in 2011 I wrote this step-by-step guide on using WPTouch to do this. I think it's still a good read, and as a bonus, here's WPTouch's own guide on doing so (they walk you through different themes, etc.).
6. How to make your website mobile-friendly
Why: More of what you've already read from the above, but some good tips in #3 on, from Ian Wallis in this post for Startups. He says he'll show you how to survive "mobilegeddon" and also "make some gains against your rivals." Well, then!
7. 10 Tweaks That Instantly Increase Mobile Conversion Rates
Why: "The click behavior and checkout expectations of mobile shoppers differs significantly from desktop shoppers," explains Rocco Baldassarre as he shares "10 changes that should instantly increase mobile conversion rates" in this still relevant post for Entrepreneur. It's very interesting.
Are you ready for Google's new search algorithm? Worried? No? Why? Why not? Talk to me! Down there… 
Image: Johan Larsson via Flickr, CC 2.0