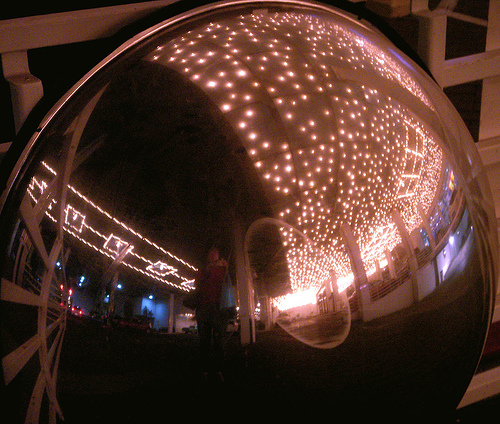 Good morning, all, how was your weekend? Nothing like starting off the week with a little chit-chat, right?
Image: cobalt123 via Flickr, CC 2.0

In an increasingly digital world, we often have to rely on intangible assessments of people and businesses. However, it is still important to remember that all in all what you "see" is what you get. This week's roundup includes seven posts from around the web that will reassure you that seeing is believing. Enjoy!
1. 3 Social Media Lessons from the Alex Rodriguez PED Suspension 
Why: Brian Vickery proves that whether IRL or online, there are no shortcuts to success. If you cheat, that is all people will see regardless of your accomplishments.
2. Personal time versus social media time: Something has to give 
Why: Mark Schaefer provides an interesting take on why seeing more posts online may coincide with a weaker economy.
3. Do You Listen With Your Eyes?
Why: Kaarina Dillabough explains why what people see when you speak may be more important than what you are actually saying.
4. 5 Key Elements To Great Typography
Why: In this post for SteamFeed, Jen Olney offers some great tips to make your site's typography more visually pleasing and help potential consumers see quickly whether your brand is a good fit for them.
5. Would the Real Holly Dawson Please Stand Up? 
Why: In this guest post for WUL, Holly Dawson opines on why it's important to let others see our real personas online.
6. Customers Lying Online: An Interesting New Study
Why: Adam Toporek explores why brands should not rely solely on what they see via online reviews when determining product success or failure.
7. Social Justice: A Backlash to the Social Mob
Why: Amy Tobin of ArCompany uses The Children's Place graphic t-shirt incident as an example of why the opinions we see on social media may not necessarily be a cause for a change in business strategy.
Do you think that we see too little or too much because of the digital age? Please share your thoughts in the comments below.