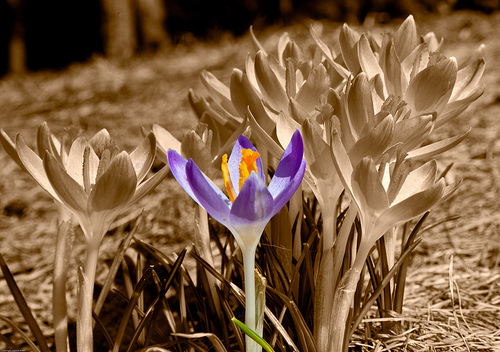 It's Monday once again, and you all know what that means, right? It's time to give you your weekly roundup.
Image: pdbreen via Flickr, CC 2.0
With the plethora of resources, sites, and social media profiles readily available on the web, standing out from the crowd has becoming increasingly important.
Virtually anyone can easily create an online presence in a very short amount of time. However, providing customers and prospects with memorable and useful content is what separates the, er, women from the girls. So if you're looking to move from your Keds to your Manolos, the seven posts featured in this week's roundup might help you do that.
1. 5 Intangibles That You Need If You're Creating Content Online
Why: Ken Muller explores some often overlooked characteristics that give you an advantage when producing online content.
2. A surprising insight on social media measurement: Activity does matter
Why: Mark Schaefer dispels the myth that social media activity has no effect on long-term business value.
3. What Social Media and 20 Year Olds Have in Common
Why: In this post for SteamFeed, Albert Qian offers some lessons that people of all ages can apply to stand out not only on social media, but in the business world.
4. Passion, People, and Professionalism
Why: In this guest post for WUL, Kirk Hazlett provides a real world example of how creating a corporate environment that empowers leads to passionate employees who make a company stand out from the crowd.
5. How To Get Found If No One Is Looking For You
Why: Lisa Gerber proves that creating a need for your business/service is all a matter of perception and presentation.
6. Updating your RFQ or RFP form
Why: An outdated RFQ/RFP can hurt your business and deter potential customers. Make your form user-friendly and stand out from the competition with these helpful tips from Margie Clayman.
7. Providing valuable content that delivers
Why: Randy Bowden explains why valuable and memorable content is important to gaining an edge over the competition.
How do you stand out from the crowd? What tactics have, and haven't, worked for you? Please share in the comments below.