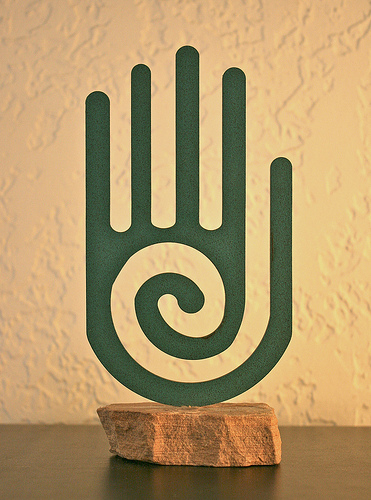 Happy Monday! Is everyone looking forward to the holiday week? And for my fellow Americans, any big 4th of July plans?
And… happy birthday in advance to my dad, who celebrates his birthday tomorrow!
Image: Artotem via Flickr, CC 2.0
Power. It's something we all want, whether on a personal or professional level (and whether or not we admit it). The balance of power can almost instantaneously affect the way we interact with the world around us. Be it the quiet power of saying "no," or the confident power of asking "why," the seven posts in this week's roundup reaffirm my belief that power is yours for the taking… or the making.
1.  Saying "No" so that you can say "Yes"
Why: Martina McGowan explains why "no" is a two letter word that can give us infinite power both professionally and personally.
2. Grumpy Cat becomes cat-alyst for social good
Why: In this post for BusinessGrow.com, Nathan Dube shares how a simple meme and one cat were powerful enough to raise money for social good.
Why: Lisa Gerber shares her personal experience with "writing" goals down and how that simple act empowers us to achieve them.
4. Business Lessons Learned From a Speaking Gig Gone Bad
Why: Very little can make you feel more powerless than being lowered from an elevated position through no fault of your own. This happened to me recently, and I (re)learned how to pick up the pieces and move on.
Why: Mary Deming Barber's take on "why?" will help you put in place the steps for real world success with your PR clients and programs.
6. 3 Reasons Why You Can't Walk In Your Own Customer's Shoes
Why: In this post for Sensei Marketing, Jeannie Walters dispels the myth that we must walk in our customer's shoes to provide powerful customer service.
7.  Do not underestimate the power of a tweet!
Why: Randy Bowden shares why power is literally in your fingertips every time you send a tweet.
Have you read or seen something lately that has empowered you? Please share in the comments below!