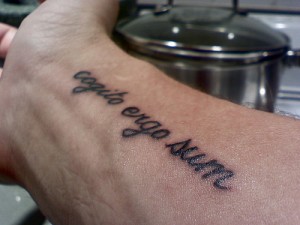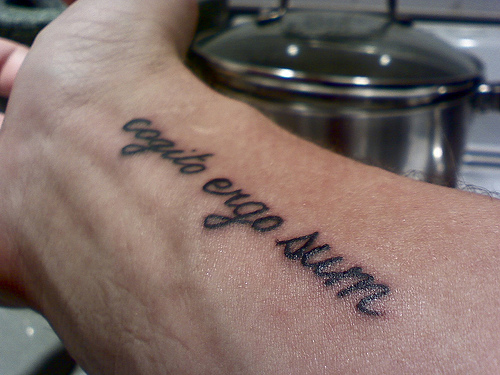 Know how you're always being asked for that one word that defines you? That communicates who you are? That describes your essence?
Here's a little Friday fun: I asked my Tweeps to fill in the verb in René Descartes' famous saying. All of them are considerably more multifaceted than one word, but it's intriguing to see the word they connect with the most.
Here are a few, some lighthearted, some earnest: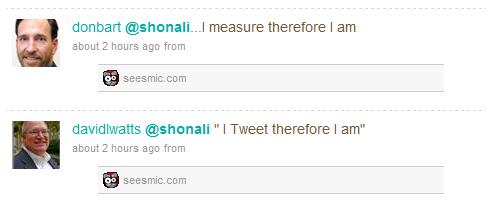 And possibly my favorite:

Thanks to @overthinker, @donbart, @davidlwatts, @PookyMedia, @jgombita, @wrecklucy, @sherster, @MeanRachel, @alextanPR, @RebeccaDenison, @mikebsacks, @HeenaPRGal, @jasonbuck, @amyeandrews, @JGrassman, as well as everyone else who responded on Facebook.
You're here, therefore I am.
What's your word?