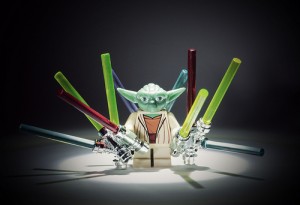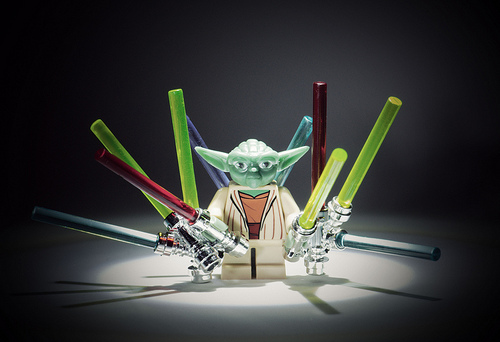 Seems a day doesn't go by that I don't get flooded with invitations to enter award programs, and I'll bet you suffer the same onslaught. Is it just me, or are there more awards programs, more invitations and more deadlines to deal with these days? Not to mention the fees.
Ribbing aside, each of us has their favorite awards programs – or the ones they'd be thrilled to win. I was curious about this, so I posed the question to communicators (on Twitter, of course), and here's what I got: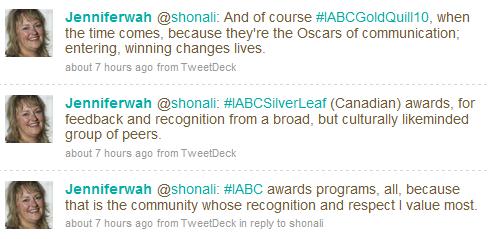 Sean Williams said it was the Institute for Public Relations' "Golden Ruler" as did Katie Paine (who's a founding member of IPR's Measurement Commission; (SNCR, PRWeek and PRNews' awards also ranked on Katie's list). Here are a couple more responses:



Brenda Drake (@brenleigh) elaborated further via email:
"… Ideally, school PR professionals would be members of NSPRA and PRSA to stay abreast of the latest advances in the public relations profession both inside and outside of school divisions. There is so much we, as school divisions, can learn from other companies and organizations but if I had to choose, I would recommend NSPRA before PRSA because it specifically deals with the challenges that PR professionals face in the public school environment – bond issues, volunteers, changes in school policy, confidentiality issues related to students and personnel, working with city council/board of supervisors, etc.
I'd like to point out that I don't believe school PR is more difficult than working for another organization. I do believe that there are specific differences between school public relations and other fields that support the cause for the NSPRA organization.  To further support the cause of niche-specific award programs, the fee for entering the NSPRA awards program is significantly less than other programs ($68-$90 per entry vs $260 per entry for PR News awards program)."
So here's my personal plug for both of them: for all you research and measurement fiends, the Golden Ruler entry deadline is August 15; and while the 2010 Gold Quills are yet to be announced, IABC/Washington (disclosure, I'm president-elect) is accepting entries from communicators in the DC Metro area for the 2009 Silver Inkwell awards until July 31 August 15 as well (update).
Winning Tips
Entering your favorite awards program is all very well, but what we really want is to win. Here are some tips:
From Debbie Friez: Have actionable goals which can be evaluated, and actually do the analysis. Also, follow all the instructions!
From Leigh Fazzina: Sit on a panel and "judge" to see how many entries fail the submission criteria and do not follow entry instructions. Then one will know exactly "how" to enter. (I've done this, and I highly recommend it).
From Jennifer Wall Smith: Give yourself more time than you think you'll need. Award entries are notorious time hogs.
A last word:

What's your favorite awards program and why? I'd love to hear your opinion.
And finally – to all those entering their chosen awards program – may the force be with you.
Many thanks to all who responded, and not just on Twitter; you helped me put this post together. You're all winners in my book.