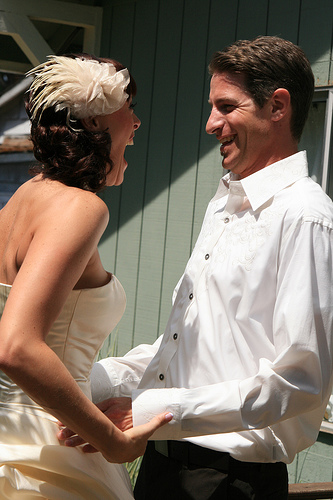 Hi gang! WUL is on vacation for one more week, but that doesn't mean our archives are. So today's roundup contains a selection of posts shared over the years that reinforce the importance of being human.
Image: Quinn Dombrowski via Flickr, CC 2.0
From learning to wield power gracefully to the inevitable "fork in the road" we all face, these timeless posts remind us that being human is the one thing we all have in common.
1. Do you have a defining moment?
Why: Everyone has a moment that made them who we are today. Bill Dorman recounts his moment in this personal post.
2. How else are you supposed to take it?
Why: We're all guilty of taking things personally. Seth Godin expresses his opinion on why we shouldn't be so tough on ourselves.
Why: Neville Hobson shares the story of how an apology can change your online reputation by showing your human side.
4. The Humility Imperative: CEOs, Keep Your Arrogance in Check
Why: In this post for Inc., Dave Balter explains how hubris almost killed his career and why business leaders shouldn't let power go to their heads.
5. Public Relations . . . It's Still About The People
Why: In this guest post for WUL, Kirk Hazlett reminds us that behind (mostly) every social media post is a real life human being.
6. The Power of One Connection: How Word of Mouth Works Online
Why: Ken Mueller explains how word of mouth and human interaction are still the most powerful ways to promote your business.
7. How to explain social media to your spouse
Why: A great lighthearted post by Mark Schaefer that we can all relate to.
Do you have a story that is life changing or affirming? Don't be shy! Please do share in the comments below, and don't forget we'll be back next week with terrific new (or, at least, newer) content!