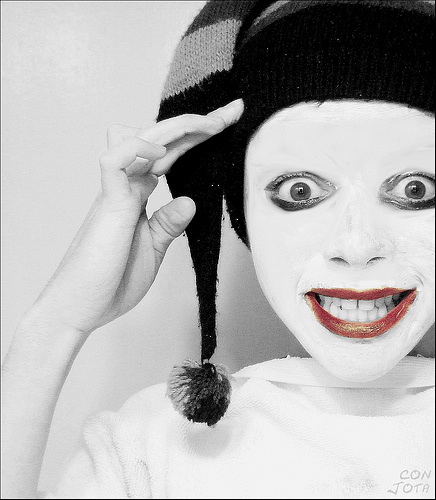 When I wrote yesterday's post, asking, "Are you happy?" I didn't expect to get the answers that I did.
Image: Jordan Pérez Ordenez via Flickr, CC 2.0
I'm touched that the post struck a chord with so many people.
I was happy yesterday.
It was my brother's birthday, and he celebrated it with us for the first time in our adult lives.
So I cooked a big Indian meal – and I mean BIG.
It was a lot of work.
But I was happy, as you can see from this photograph that Jill Foster took, even though I gave myself a burn "the size of Michigan," as Jill put it.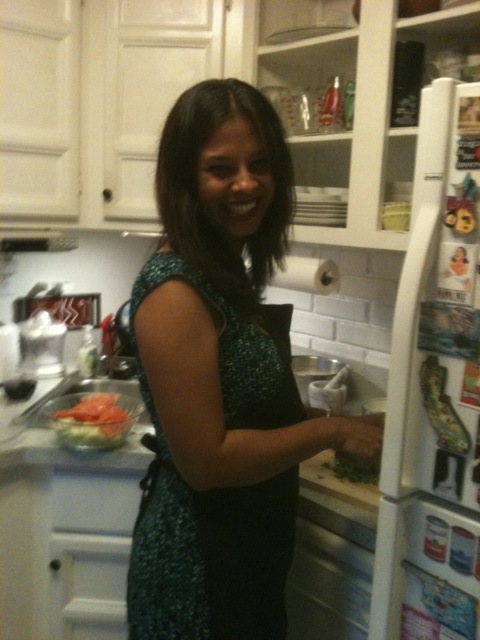 I've been thinking more and more – spurred on, not the least, by the amazing comments on my post – about happiness.
So here are seven read- and watch-worthy posts on happiness for you to peruse at your leisure.
Be happy.
1. Ten tips for being happier, from the Happiness Project.
Why: who couldn't do with 10 tips for being happier?
2. Twenty simple ways to get happy, from Reader's Digest.
Why: ten tips are great, but who am I to argue with 20?
3. How to be happy: accept the negative, from the Pittsburgh Post-Gazette.
Why: IMHO, if we can switch our focus from what we "should" have, instead of accepting what we don't, we'll all be happier.
4. How to be happy in business, from What Consumes Me.
Why: Sometimes we need a diagram to help us think straight.
5. Gross National Happiness, from PBS.
Why: how many countries measure their success in terms of happiness? Well, Bhutan, for one.
6. Four unintentionally depressing self-help books on happiness, from Cracked.com.
Why: there's always two sides to a story.
7. Happy dog, big tongue, from mcira on YouTube.
If this doesn't make you happy…