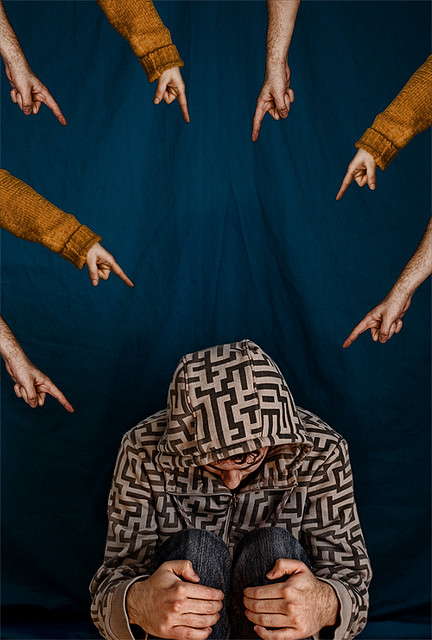 Yesterday marked Presidents Day here in the U.S. Before you engage in a debate over the apostrophe or lack thereof, one thing is for certain: reputation is key to presidential-type success whether at the national or corporate level. So this week's roundup features seven posts from around the web that focus on building a great reputation online and beyond.
Image: Marc-Andre Larlvlere via Flickr, CC 2.0
1. Social Silo Mentality: Is your online reputation suffering?
Why: "Online reputation management is not about the latest social channel. It's about the publishing ethos, the engagement ethos," explains Gerry McCusker in  this IABC interview by Caroline Cornell.
2. Disclosure & Candor: The Two Most Powerful Ingredients Of Trust
Why: "Leaders who can't be trusted, or who fail to build trust ultimately lead organizations that make mistakes and misbehave," says James Lukaszewski in this PRSA post that discusses how disclosure and candor impact trust.
3. Reputation Management: How The Professionals Do It
Why: "Controlling what you say is easy enough… tackling what people say about you is a harder task," writes Marcus Beard in this Business 2 Community post.
4. Is Online Reputation Management Dead?
Why: "If you aren't changing your reputation management strategy to reflect the current trends in search, get ready for some headaches." John Rampton discusses strategy with Don Sorensen, president of Big Blue Robot in this Huffington Post classic.
5. A Lesson in Reputation Management From Richard III
Why: "It's been almost five and a half centuries since Richard III lived, ruled, and died. Yet people are still arguing about him, and whether he was, basically, a good guy or a bad guy." I explore how the digital age has given us incredible opportunities to shape our own reputations in this post from the WUL vault.
6. Company Reputation Management With Social Media
Why: "Where should companies start preparing for a social media mistake?" Jabex LeBret explores how to manage your company's reputation on social media via Forbes.
7. 8 steps to fix your online reputation
Why: "Cleaning up your online reputation is now a very real thing""and just one person, or one movie, can ruin for you fairly quickly," explains Gini Dietrich in this Spin Sucks post (featuring none other than Sean McGinnis).
What steps do you take to protect and promote your brand's reputation? Please share in the comments below.