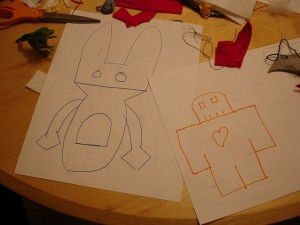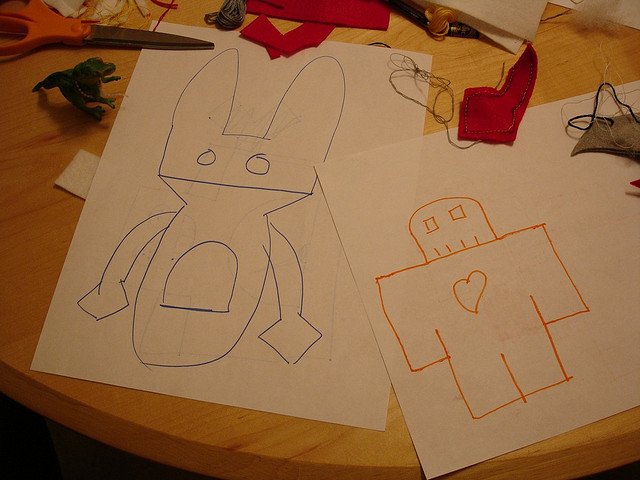 Last week, we spent two days on-site with a new client for a series of discovery meetings. (I love how the PR industry has co-opted the word "discovery" from the legal profession, by the way.) It was an intense couple of days, but absolutely essential to mapping out and implementing their social PR strategy, which is what we've been retained to do.
As I was going through my notes, and organizing tasks and to-dos in Asana, I realized sharing how we go about blueprinting – our process of researching and developing – a strategy might be helpful to you. So here we go. These are three key areas of research we undertake as we kick off an engagement.
1. Why were you hired?
It's not enough to simply "generate buzz." That might work for a while, but sooner or later, someone's going to ask why, exactly, you're around. So one of the first questions we try to get the answers to, even before we've even won the business, is: how exactly the client perceives PR will support its business objectives, and what those business objectives are.
Now, it's not always obvious how "PR" will correlate to those objectives, particularly if your scope of work focuses primarily on earned media. But if you ask often enough how such-and-such earned media will help the business – at least, as perceived by the client – you can then start to sketch out what the desired customer journey will be, once that media is actually earned, and consumed.
Tip: don't make this overly complicated. Look for the one or two, ok, maybe three, overarching business reasons your client wants "PR." They want to attract a certain type of customer, they want to do a certain type of work, perhaps of certain scale, they want to be in the running for certain types of RFPs… that's the kind of thing you have to understand right at the start.

That is why they want "PR."
2. What sets you (or your client) apart?
There is no organization around that doesn't say "it's different." And I get it: there's no earthly reason for anyone to say, "Look at us, we're just like everyone else, that's why you should work with us, a-ha!" Just look at the language on this site. Nowhere does it tell you SBC is like every other PR consulting outfit out there. (Of course, we are different, but that's besides the point… ha!)
This is actually good, because if executives didn't say good things about their organizations, it would be hard to want to do business with them. But I truly think that if you want to know what sets your client apart from the herd its competition, you have to find out what others think … and not just those in senior management. So as soon as possible, meet with and hear from as wide a swathe of stakeholders as you can.
On an internal level, we try to meet with a range of employees. This helps us get a sense of not just the range of the organization and how its business units operate, but also of the personalities that make up the organization… because, ultimately, those are the stories we'll be telling. On an external level, we look for research that tells us how the organization is placed vis-Ã -vis its stated competitors, and how it is perceived externally.
Tip: Sometimes it is possible to cull this information from information available online, or from prior research the organization has fielded. If not, you can draft and field a perception survey, which you can ask your client to send to a specific group of recipients, asking them to complete it anonymously.
3. How do they feature in relevant conversations… if at all?
When I talk about listening dashboards in my training programs, people tend to get that deer in the headlights, "OMG I can't cope" look. I think this is because of how we're constantly being told to "Listen and Join the Conversation!" by the various tool-makers out there. It's overwhelming. And it's exhausting.
Unfortunately, it's also necessary. Almost always a PR engagement involves increasing visibility and thought leadership. If one is not actually monitoring the venues in which visibility and thought leadership matter, it's impossible to track the effectiveness of one's PR strategy and outreach.
The funny thing is, almost all of all are already using "listening dashboards." Google Alerts are nothing if not an extremely simplified mechanism to "listen" for what is floating around online, based on the keywords plugged in. So what you want to do for your client is simply kick this up a notch. There is no shortage of lists of social media monitoring tools, but check out this list from my friend Ian Cleary on his Razor Social site.
Tip: You may need to use a combination of platforms. That's ok. Just systematize how the information will be organized, and how you will analyze it to actually get the insights you need.
Tying things together
If you look at these three "buckets," you'll see how interwoven they are, and how learnings in one area will inform another.
For example, once we start to understand how the client wants PR to work for the business, we start to understand who the target audiences are, what kinds of media they consume, etc. This helps inform the development and management of the listening dashboard, because we know what kinds of conversations, and among whom, we're listening for. We also start to understand which words and phrases are important, which help inform the outreach strategy, from generating owned content, to successful pitching, to taking a typical "PR" strategy and transforming it into a "social PR" strategy.
See what I mean? It starts to become a beautiful, never-ending loop, that also allows for pivoting the strategy when needed (I talked about this with Rebekah Iliff recently).
But it's tough to get to that lovely, loopy point if you haven't blueprinted your strategy first.
Image: Willrad von Doomenstein via Flickr, CC 4.0