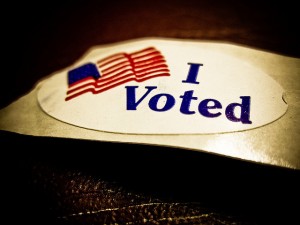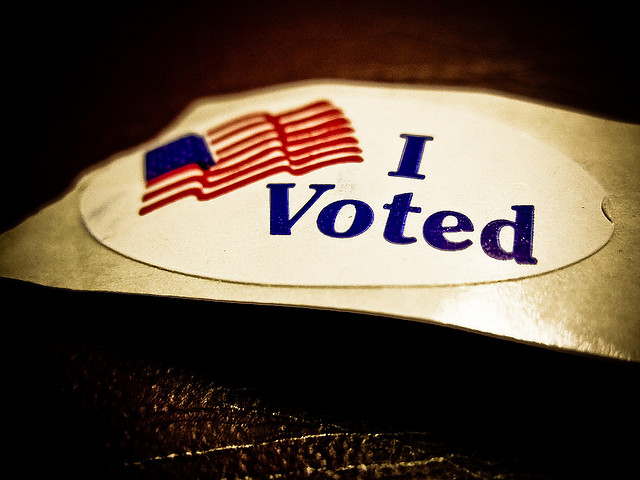 Happy Monday! Did you have a tough time getting up today, what with Daylight Savings Time ending and all? Me too.
Since tomorrow is Election Day here in the U.S., this week's roundup features seven posts from around the web focused on business lessons learned from politics.
Image: Vox Efx via Flickr, CC 2.0
1. Is social media contributing to political paralysis?
Why: How has social media affected modern day politics?  In this classic post, Mark Schaefer explores the positive and negative implications of "social polling."
2. How Do World Leaders Use Twitter? New Findings from Annual Twiplomacy Study 
Why: State and government officials from all over the globe are using Twitter to connect with the public. Beth Kanter shares some revealing statistics from Twiplomacy's 2014 study.
3. PR Measurement Lessons from Election Day
Why: At the end of the day, votes win the election. In this still relevant post, Heather Whaling illustrates the similarities between PR and political campaigns.
4. How To Start a Riot With Social Media
Why: Passion for a desired outcome is what drives voters to the polls. In this guest post for Jeff Bullas, Pete Hugh explores how you can use social media to gain traction for your brand.
5. How Social Media Impacted the 2014 Indian Elections
Why: Social media is influencing elections all over the world. Ancita Satija shares her experience during the 2014 Indian Elections.
Why: Innovative content can provide your campaign with a competitive edge. While this post (and example) are from last year, it's still a great look by Ann Handley at an interesting political ad that broke the mold.
7. Customer Service, Richard Nixon, and the Silent Majority
Why: Understanding and embracing the needs of the silent majority can boost your customer service ratings. Last year, Adam Toporek examined business lessons learned from former President Richard Nixon, and his post is as interesting of a read today.
Have you learned any lessons from politics that are relevant to your business? Please share in the comments below.