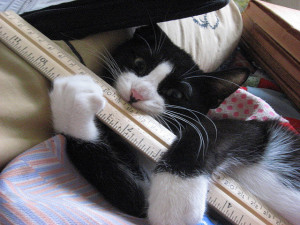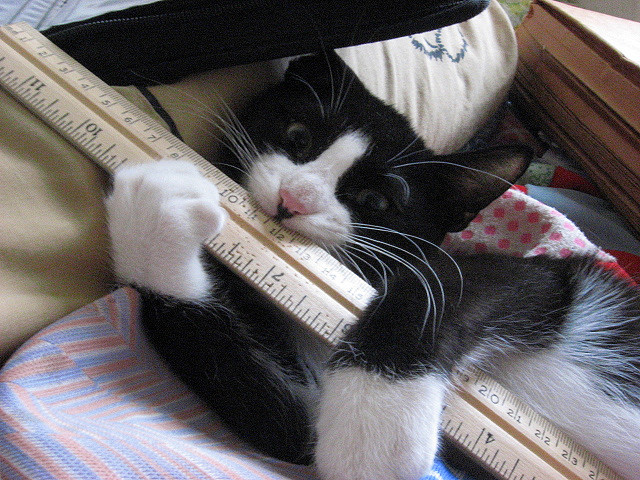 The March 3rd edition of #measurePR featured founder of SeeDepth Inc. Christine Perkett, and founder of Tenacity5 Media (and my friend) Geoff Livingston. With these two measurement smarties at the center of our universe that day (a social media dream!) we decided to delve into what I like to call "March Measurement Madness."
Here's some of what we talked about:
On how they first got interested in PR measurement:
A1: I'm a stat geek, so when I first saw @GoogleAnalytics and its rich data, I started playing PR "Money Ball." #measurepr
A1) At multiple agencies, worked closely w/ clients on much measurement trial & error. In 90s often heard "PR isn't measurable!" #measurepr
Christine definitely felt that Geoff's perspective seemed more enjoyable. To which Geoff added:
A1) @missusP Love baseball stats. I see PR stats in the same way. Let's you play a better campaign. #measurepr
Since both our guests have a long history with PR Measurement, I couldn't resist the chance to ask them to each share a measurement mistake that served as a lesson:
@shonali @missusP A3: Sharing data too publicly when I started out. Clients criticized me for sharing my site behavior, etc. #measurePR #measurepr
A3) measuring outputs – was trained that way in early #PR career. Don't measure effort, measure outcomes – & inputs that = best #measurepr #measurepr
The effect that budget has on quality PR measurement has always been a key interest to the #measurePR community. Geoff and Christine were happy to share their thoughts:
@shonali @missusP A6: I don't believe that anymore. I think that's an excuse for marketers and PR pros who are afraid of data. #measurePR #measurepr
A6) W/ less $ must dedicate more time plain & simple. But worth to retain or win clients, business. Great resources exist to help #measurepr #measurepr
Of course this is only a taste of the conversation, so if you missed it, you can grab the full #measurePR transcript for March 3.
But wait, there's more!
Next month, we're moving the chat by a week, as I'll be traveling Down South. I'm heading to Birmingham, Ala., and Tupelo, Miss., the latter to keynote the Public Relations Association of Mississippi's 2015 State Conference. Among other things, I get to see Elvis' birthplace, so I'm super-excited!
So. Next month the #measurePR chat will take place on Tuesday, April 14, 12-1 p.m. ET; and in April, we'll be focusing on community relations and the measurement thereof. I'm really happy that our featured guests include the founder of SoloPR PRO & the #solopr chat Kellye Crane, as well as Hoop.la Co-Founder Rosemary O'Neill – two amazing women I'm also privileged to call "friend."
As always, we hope to see you there – so please save the date, RSVP here, and share as widely as you can!
Image: Kevin Pelrine via Flickr, CC 2.0