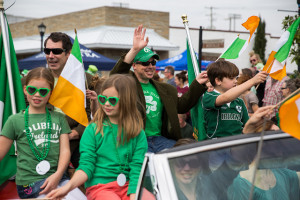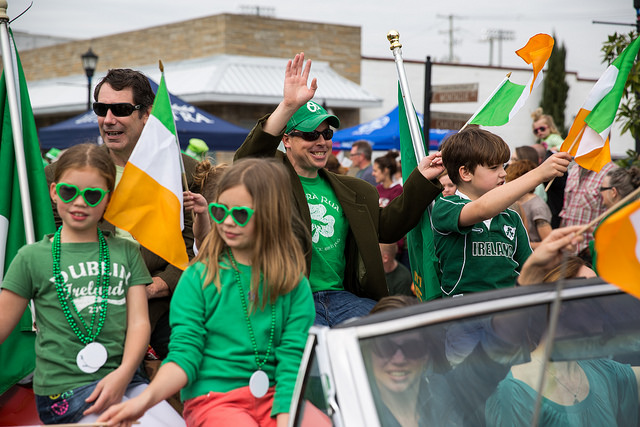 As you read this, you might be gearing up to celebrate St. Patrick's Day tomorrow, even if you don't have Irish roots.
I find this "holiday" very interesting, because regardless of their religion, so many, many people come together around the world to "wear the green." Talk about a religious celebration that's gone mainstream… and one that engenders a feeling of community among those who celebrate the day.
While our roundup today isn't (all) about SPD, it is about celebrating your community… which is one of the gifts of an event like SPD – that, even if just for a day, you feel part of a community.
Image: North Charleston via Flickr, CC 2.0
1. How to Build Creativity and Self-Expression with Your Community
Why: "The key here is to deeply understand your community, tap into their passion points, and invite them to join the celebration in a way that adds value," explains Jessica Gioglio in this post for Jay Baer's Convince and Convert.
2. Five companies with a human social media presence
Why: "Our customers want to relate, be accepted and be noticed… businesses are infusing their social media presence with life and acknowledging the needs of their customers," says Mandy Edwards in this post for Mark Schaefer's Business Grow.
3. Your Career and You: "What Does PR Do?"
Why: "So why should or would people come to you??…Simple answer…because they feel like they know you…they feel like you're a part of their community or their life," states Kirk Hazlett.
4. Social in the wild: Ben & Jerry's goes local
Why: "Celebrate your weirdness. Customers are tired of the same-old same-old. Show how you are unique and they will love you for it," says Rosemary O'Neill as she explores Ben and Jerry's "online and offline craziness" that still offers inspiration.
5. Nonprofits, Tell Your Stories: Rob Wu of CauseVox
Why: "Don't focus on the transaction; focus on building your community, since that needs to happen before you try to 'extract' (my word, not his) any money from them." In this classic WUL post, I sit down with Rob Wu of CauseVox to talk about why it's essential for nonprofits to tell their story "so well that your community will go out and tell it for you."
6.  3 Ways to Promote Your Business 
Why: "Show your customer that you've taken the time to get to know them. Because it's our business, we often only think about ourselves. But what we really need to be doing is focusing on them," states Natasha Clark in this guest post for Deirdre Breakenridge's PR Expanded.
7. What If No One Pays Attention Anymore?
Why:  "Attention is an opportunity to give value and meet commitments to customers and community alike. It should not be used as an opportunity to celebrate one's self," explains Geoff Livingston.
 How do you celebrate customer relations all year round? Please share in the comments below.