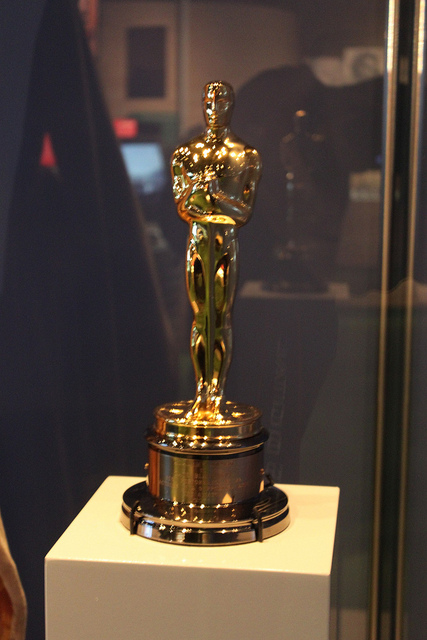 Oscar hangover, anyone?
Yesterday marked the 87th Annual Academy Awards. Since its inception, the Oscars (you know the story behind the nickname, right?) have honored those films and actors that stand out from the crowd, creating a brand that exudes excellence.
So, taking a (gold) leaf out of Oscar's book, this week's roundup features seven posts that examine how smart branding strategies can position your company (or you) as unique in a sea of competitors.
Image: Travis via Flickr, CC 2.0
1. This 7-Step Guide Will Help You Create An Authentic Personal Brand
Why: "Whether you like it or not, you have a personal brand." In this Business Insider post, Ira Kalb shows you how to reap the rewards of personal branding.
2. Branding in the Digital Age: You're Spending Your Money in All the Wrong Places
Why: "Consumers still want a clear brand promise and offerings they value. What has changed is when""at what touch points""they are most open to influence, and how you can interact with them at those points," states David C. Edelman in this still relevant Harvard Business Review post (there's a ton of good stuff in there).
3. How Do I Brand My Business To Stand Out From The Competition?
Why: "Good branding is part art, part science." Maryam Banikarim and Karl Heiselman offer advice that can be applied to any company's strategy via Fast Company's "Ask the Experts" column. Even though I had a <headdesk> moment when I read the last bit about the "PR strategy," overall it's still a good read.
4. Thoughtful Branding: Where The Company Begins And Ends
Why: "…thoughtful branding is more than a sum of the marketing strategies and tactics." In this Forbes classic, Ekaterina Walter explains why "entrepreneurs should be very careful to not miss the forest for the trees" when implementing a branding strategy.
5. Creative Branding In a Fredericksburg Loo
Why: In this goodie from the WUL vault, I share lessons in creative branding from a Fredericksburg, Va. restroom.
6. 7 Fresh Ideas on How to Brand Your Business
Why: "Brand perception does matter. But what is more important is how you create and position that perception among your customers." Liz Papagni explores some effective ways to kickstart your branding strategy in this Business 2 Community post.
7. Four ways social media impacts emotional branding
Why: "Emotional connection comes when we feel a brand becomes part of our self-identity," says Mark Schaefer in this post that discusses how to fit social media into your branding strategy.
How does your business approach branding? Please share in the comments below.