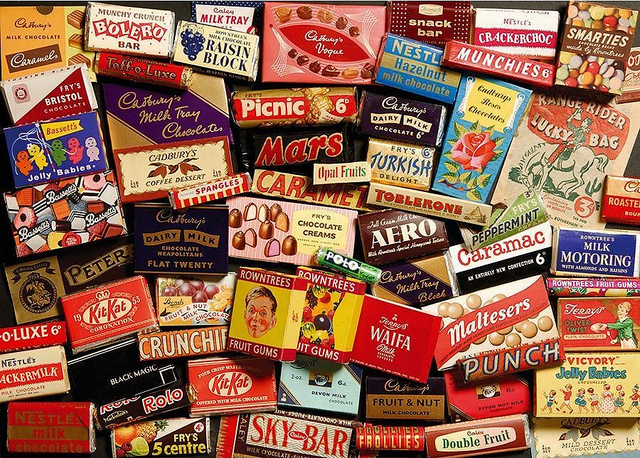 Successful campaigns come in all shapes and sizes. From building trust, to damage control, to sales, a well-executed campaign can win you more supporters, clients and bragging rights! This week's roundup features seven posts from around the web that focus on campaigns.
Image: Paul Townsend via Flickr, CC 2.0 
1. Everything You Need to Know to Run a Successful SMS Marketing Campaign
Why: Has your business tried implementing an SMS campaign? In this guest post for Jay Baer's Convince and Convert, Greg Hickman explores why major brands and SMB's can benefit from this affordable marketing strategy.
2. 12 B2B Content Marketing Examples and Case Studies for 2014
Why: How are B2B brands achieving results with content marketing? Lee Odden showcases the best campaigns of 2014 thus far. And really, with the gold Lee shared, this post could end right. Here!
3. How Your Organization's CEO Can Use Social Media for Thought Leadership
Why: Beth Kanter examines what nonprofits can do to cultivate a successful thought leadership campaigns for their CEOs, but this great post has lessons for for-profit leaders as well.
4. The 5 Step Guide To Using Social Media in Crisis Management
Why: While no one goes out and says, "Hey! I think I'll start a crisis campaign today!" how we respond in and to crises can often bolster ongoing strategic efforts. In this guest post for Jeff Bullas, Adele Halsall explores how using social media well can boost your brand in a crisis.
5. How NOT to Run Your Social Media
Why: A social media campaign can either make or break your brand's image. In this guest post for WUL, Josh Lyon shares five tips to avoid errors.
6. 45 Days To Compose A Tweet? Silly, But…
Why: Process is not the enemy we often make it out to be. Doug Haslam authors this excellent post on why a little extra time (though NOT 45 days) can go a long way when planning and executing a social media campaign.
7. Shock, horror! Social media advertising is useless (or is it?)
Why: Dirk Singer explains why social campaigns are only a small piece of the larger mosaic that is your brand's success.
How does your brand conduct a stellar campaign? Please share in the comments below.