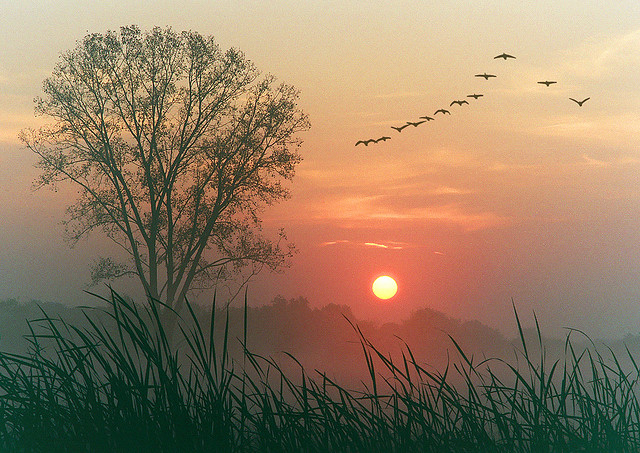 It's the end of the year, a time for reflection and a chance for a fresh start. So, for the final roundup of the year, as we're closing out 2014, we thought we'd feature seven posts from around the web that will help you start the new year right. Don't skim the post too quickly, though – there's an important event announcement in there as well!
And yes, you read that right. This is the final roundup of 2014 and the final post of 2014, as we're going on vacation through Jan. 2, 2015, back on Jan. 5.
So… have a peaceful and blessed holiday season! And you have every good wish from us to you for a wonderful start to 2015.
Image: James Jordan via Flickr, CC 2.0
1. Give Your Brand A New Year Makeover
Why: The new year is a great opportunity to inject some fresh life and creativity into your business strategy. Kitiya Palaskas offers some timeless tips to help get you on track.
2. 13 Sizzling Blog Post Ideas to End the Year with a Bang
Why: Give your blog some extra momentum in 2015, by ending 2014 off on a high note. Get inspired by Laura Click's suggestions from 2013 that still remain relevant today. Yes, you've still got time to do this!
3. Burn Out or Burn Bright? 3 Essential Tips for Digital Marketers
Why: Don't fall victim to year-end burn out! In this post for Top Rank Marketing, Brooke Furry explores how digital marketers can prevent burn out by improving personal health, professional habits, and creative pursuits.
4. 5 Steps to Turn New Year's Resolutions into Habits
Why: New Year's resolutions are a great way to start fresh, but only if you stick to them. Heather Whaling offers some advice on how to turn resolutions into habits in this classic post.
5. What's PR En Route to in 2015? PRTech
Why: As the year draws to a close, the question inevitably arises: what's next? In this WUL post, I explain why PRTech is the name of the game for public relations practitioners in 2015 and beyond.
Event announcement: the first #measurePR chat of 2015 will take place on Tuesday, Jan. 6, from 12-1 pm ET. We're going to talk more about "PRTech" with Rebekah Iliff, Deirdre Breakenridge, and possibly another uber-cool guest! So grab the #measurePR transcript from December 2  to prep and, while you're at it, please mark your calendars, save the date, etc. etc. etc.
6. How to Start a WordPress Blog
Why: Are you considering starting a blog on WordPress or moving your existing blog to WordPress in 2015? Ian Cleary shares some essential ideas on how to get started.
7. Digital marketing shifts coming out of AdTech 2014
Why: In 2014 we've witnessed a shift in attitudes surrounding digital marketing. Mark Schaefer shares some useful insights for 2015.
How will you wrap up 2014 and start fresh in the new year? Please share in the comments below… and again, have a wonderful holiday season!