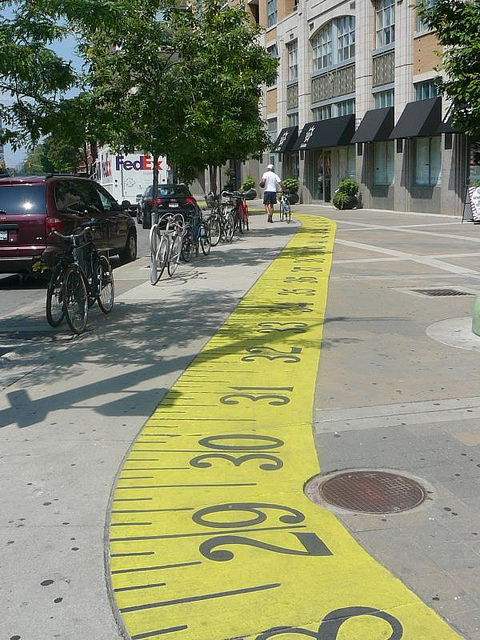 Happy New Year! I hope everyone had a safe and fun holiday. Are you ready to #bringit in 2015?
Since January at SBC kicks off with measurement – literally, as tomorrow is the year's first #measurePR chat (12-1 pm ET, Rebekah Iliff and Deirdre Breakenridge will be guests, so don't miss it!) today's roundup follows suit.
Image: Steve Harris via Flickr, CC 2.0
1. 5 Shifts to Fix Your Social Media Metrics
Why: Social media metrics aren't about social media, they're about business. The always brilliant Jay Baer shares excellent tips on improving social media metrics and the reporting thereof.
2. How to Set Up Google Analytics Goals and Score More Conversions!
Why: The data Google Analytics provides can be daunting! Ian Cleary clearly explains how to set up GA so that it's helping and not hindering your measurement.
3. 5 Book Recommendations for Nonprofit Networking and Data Nerds
Why: Looking for some good reads on data? Beth Kanter reviews five books that stand out from the crowd, in her opinion.
4. The Essential How to Guide on Generating Leads with Business Blogging – Part 1
Why: Business blogging can be used to increase your company's online visibility. In this guest post for Jeff Bullas, Elena Dobre explains how blogging can measurably support your business.
5. With a new year come resolutions, and perhaps one of yours is to (finally!) set up a measurement program. Here's a post I wrote a while back on five steps you can take to set up your measurement program … and they still work!
6. Why You Must Tie Social Media Measurement to Business Goals
Why: Picking up where #5 left off (or perhaps, before it began?), here are some great suggestions from Laura Click as to how to start to tie your social media metrics to business goals.
7.  PR Pro's Guide to Metrics and Measurement: Q&A with Shonali Burke
Why: Last August I spoke at FPRA's Annual Conference with Adam Singer and Deirdre Breakenridge on PR and big data. The always awesome Heather Whaling was kind enough to do a Q&A with me – here it is.
How will you approach metrics and measurement in 2015? Please share in the comments below… and I hope to see you tomorrow at #measurePR!