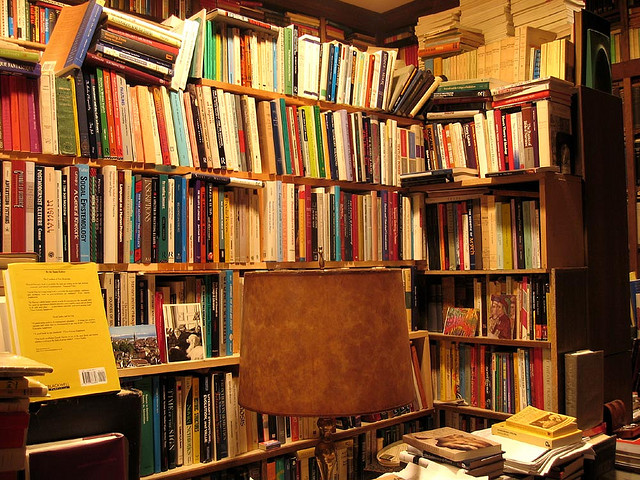 The situation within which something happens – or an idea is stated – is often times just as important, if not more so, than what is being conveyed. Context changes meaning, and can often impact your audience's feelings and, therefore, how they react to your message. This week's roundup features seven posts from around the web that focus on context.
Image: Cher Amio via Flickr, CC 2.0
1. Headline Clickbait: PR Science or PR Fail?
Why: Although out of context headlines may increase traffic, this strategy ultimately reflects poorly upon your site's overall message and credibility. Kevin Dugan examines why accurate headlines are still the best bet for establishing an ongoing connection with your audience.
2. Metrics: It's Never "THE" Number; It's Always "A" Number
Why: Numbers are meaningless without context. Doug Haslam opines on why finding the right numbers to tell your story is important.
Why: A small workspace may seem uninviting to some. Ann Handley explains the context in which building a small "work shed" has provided her with a breath of fresh air.
4.  Insights into Action: the Future of Tech
Why: How we develop as individuals as well as a society is driven by context. Valeria Maltoni explores the intersection of humanism and technology.
5. Context and Community: the 2 Cs That Can Make Social Scoring Work
Why: In this goodie from the WUL vault, I share why social scoring without context is just a numbers game and how communities can be just as, if not more, influential than individuals with high social scores.
6. How Do You Make Your Customers Feel?
Why: The best way to give customers a great experience is to make them feel they are cared about. In this guest post for Adam Toporek's Customers That Stick, Tricia Keels relays a personal story where a companies compassion in a dire context led to an exemplary customer service experience.
7. Do you need an Email Marketing or Marketing Automation Tool?
Why: Which is better for your business, email marketing or a marketing automation tool? Ian Cleary explains the context which is best for each.
How does context play into your business strategy? Please share in the comments below… you know we love to hear from you!