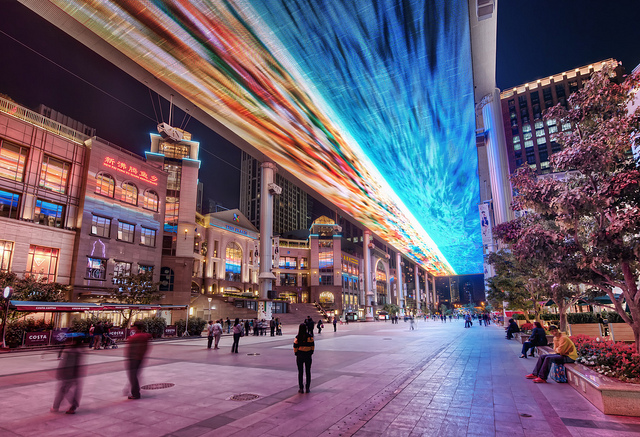 In today's high tech environment, digital business practices are becoming steadily more commonplace. From automation to online networking to analytics, digital technology is quickly becoming an indispensable asset. This week's roundup features seven posts from around the web that focus on digital business.
Image: Trey Ratcliff via Flickr, CC 2.0
1. What is Marketing Automation and How Does it Affect Social Media?
Why: Many people view automation in social media as a bad thing. Ian Cleary takes a look at why automation can help keep your communication channels open while you identify real prospects.
2. How to Develop a Successful Digital Coupon Campaign
Why: Coupon campaigns proved successful long before the internet was a household staple. In this guest post for Jay Baer's Convince and Convert, Emma Bostwick examines how your brand can take advantage of the rise of the digital coupon.
3. Why can't Facebook find the right image when I share a link?
Why: What is your take on Facebook's digital photo offerings when sharing links? Shel Holtz opines on why a minor flaw can cause a huge headache.
4. Google Analytics is Dead as We Know It: Meet Universal Analytics
Why: Have you made the switch to Universal Analytics? Kami Huyse introduces us to the new standard for digital analytics from Google.
5. Will India See a Rise in Digital PR?
Why: Right here on WUL, Ancita Satija explored whether the recent rupee depreciation means a faster move into digital PR for the Indian marketplace. A year on, the post is still a good read.
6. 6 Simple Tips to Grow a Large Email List
Why: Nothing is as potent as a large, targeted, responsive email list of engaged followers. In this guest post for Jeff Bullas, Nate Desmond relays some ways digital tools can help you build a solid email list.
7. How SEO and Inbound Marketing Can Grow Your B2B Marketing Performance
Why: The practice of creating useful information to generate demand and attract an audience of buyers is one of the highest impact/lowest cost approaches to digital marketing a business can take. Lee Odden shares some best practices for SEO and Inbound marketing.
How do you use digital tools in your business? What are some of your favorite tips, tricks, and tools? Please share in the comments below.