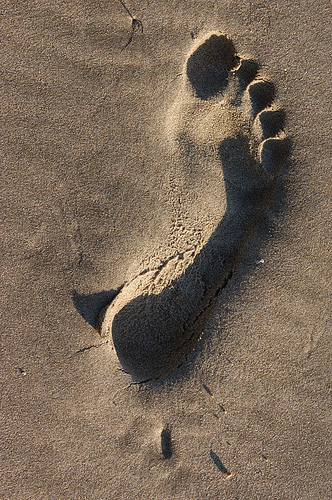 Aaaarrr! It's Saint Patrick's Day! Oh, wait… that means I talk like a leprechaun, not a pirate.
Ha!
Image: Damian Gadal via Flickr, CC 2.0
The impressions that we make on others, good or bad,  can shape the course of whether or not we succeed in business  (and life). Check out these seven posts that discuss impressions, one way or another.
1. The one simple thing that can make you much more impressive
Why: Enthusiasm can go a long way. In this post for The Week, Eric Barker explains how simply being enthusiastic gave one professor's students a more positive impression of his course.
2. Trolling Is the Pastime of Sadists and Psychopaths
Why: Internet trolls could care less about making a good impression, but are often hellbent on ruining yours. Geoff Livingston discusses the link between trolling and sadism.
3. The Hidden Side of Your Small Business
Why: We are all the sum of our parts, yet each part tells its own story. Ken Mueller discusses why it's important to tell your business' story both in sum and in whole.
4. Have You Heard of the #CoolestInterviewEver?
Why: In this guest post for WUL, Ancita Satija explores the impression HCL Technologies made on her – and countless otherse – through a social media-based recruitment campaign.
5. Using Pinterest & Secret Pinboards For Media Pitching
Why: How can you make your pitches stand out from the crowd? Carrie Morgan shares how you can use Pinterest to leave a good impression.
6. Here's How Ann Handley (the World's First Chief Content Officer) Writes
Why: Is your content compelling enough to make an impression? Demian Farnworth sits down with Ann Handley to learn some of her secrets.
7. What's So Funny? How to Use Humor In Business Communications
Why: Humor can have a positive impression on clients. Allen Mireles relays how a little laughter can go a long way in business communications.
How do you make a lasting impression? Please share in the comments below.