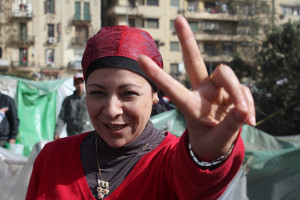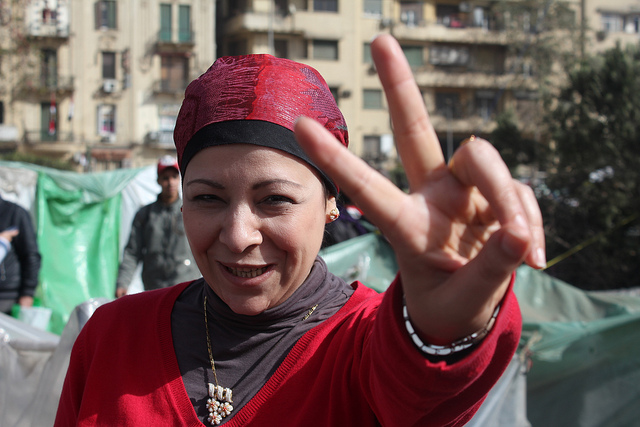 Yesterday was International Women's Day (marked for the first time in 1911, and for the first time on March 8 in 1914… the more you know…). Since SBC is headed by, you know, a woman (er, me), IWD-related campaigns are the focus of this week's roundup (and, hopefully, relatable tips for your next theme-based campaign or, indeed, IWD 2016). Let's hear it for the ladies!
Image: Al Jazerra English via Flickr, CC 2.0
1. Six marketing lessons for International Women's Day
Why: "Of course, no marketer wants to be vanilla, yet co-opting the ideals of feminism to promote your business without due diligence and authenticity is not only disingenuous, but extremely damaging to a brand's reputation," says Nicola Kemp as she explores ways to avoid "pinkwashing" when developing an IWD-worthy campaign.
2. "˜Guess what? You're gay': Women give advice to their younger selves
Why: "So if you could go back in time and share some wise words with your teenage self, what would you say?" Radhika Sanghani takes a look at some of the best advice generated from the #DearMe Twitter campaign.
3. International Women's Day: This Is What It Really Means To Act #LikeAGirl
Why: "If you were told that you do something 'like a girl', would you feel ashamed or would you feel proud?" Ellen Wallwork evaluates the new #LikeAGirl video, recently released by Always, for Huffington Post Lifestyle UK.
4. Ruth Ann Harnisch: Women's issues are #NotJustAStat
Why: "Our goal is to find the personal stories behind the numbers. We know that every statistic is someone's real life story," says Ruth Ann Harnisch in this MSNBC interview with Nisha Chittal that explores the #NotJustAStat campaign's goals.
5. Case Study: Blogger Outreach for Oxfam America's International Women's Day 2012 Campaign
Why: In this classic case study from the WUL vault, I share how smart blogger outreach for Oxfam America's International Women's Day 2012 campaign saw its advocacy community grow by almost 300%.
6. What if Our Magazines Showed Modern Slavery?
Why: "Thankfully, these are fake magazines…Unfortunately, these are real problems." One year later, Matt Petronzio's look at Catapult's 2014 "Cover Stories" campaign is still riveting (Mashable).
7. International Women's Day 2015: Burqa-Clad Afghan Men Parade Kabul Streets, Push for Women's Rights
Why: "One of the best ways to understand how women feel is to walk around and wear a burqa." Johnlee Varghese takes a look at how some Afghan men campaigned for women's rights recently, in this post for the International Business Times.
What IWD campaigns, past or present, have inspired you? Please share in the comments below.