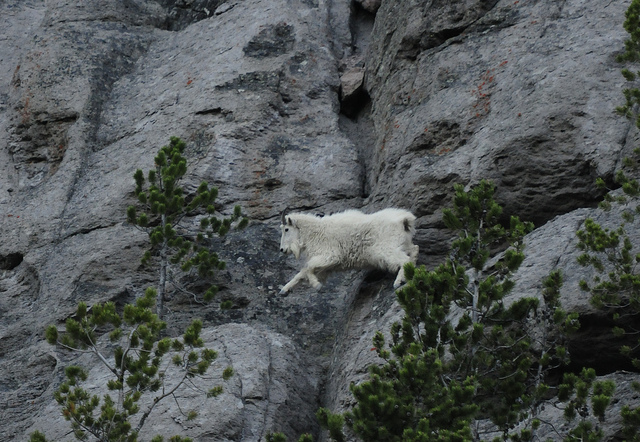 So. It's still cold here. What about where you're at? Hmmph.
Image: Siddharth Sharma via Flickr, CC 2.0
Whether we like it or not, obstacles are a part of life … and work. And part of life – and what makes work fun – is figuring out how to overcome them. That's the focus of this week's roundup: overcoming obstacles (and after reading this post, you may be able to identify some of these in your own business). Enjoy!
1. Facebook Advertising on a Small Budget

Why: Developing a budget for Facebook Ads is daunting to most small businesses. Kami Huyse shares some smart solutions presented by Arik Hanson at last week's SoloPR Summit (which was great!).
2. How To Revive Old Blog Content
Why: In this in-depth and thoughtful post, Mike Alton goes through how and when (or when not to) revive older blog posts. A great read if you're focusing on building out your content strategy.
3.  Who Are Micro Influencers and Do We Need Them?

Why: How can you find the right influencers to accelerate brand awareness, lead generation, and conversions? This is a great read from Daniel Newman.
4. Social Media: The Key to Transforming Doctor-Patient Communication [Redux]
Why: What do you do if you or a loved one falls sick after hours? In this WUL classic, Rachael Seda explores three social media obstacles health care providers face and the underlying opportunities each present.
5. Small Businesses and SEO: What You Need to Know
Why: Is your business website optimized for search? Shelly Kramer explains why SEO is often a stumbling block for small businesses, and how to overcome it.
6. How Does A Brand Build Loyalty? Appreciation
Why: Do your customers and employees feel truly appreciated? In this guest post for SteamFeed, Maria Elena Duron explores how a simple "thank you" can help stakeholders feel more connected.
7. The Benefits of Becoming a Guest Blogger
Why: Exposure, funding for advertising, and creating a strong network are just a few challenges that entrepreneurs face. Bek Davis shares how you can overcome these and more by guest blogging.
Have you faced and overcame a business obstacle? Please share in the comments below.