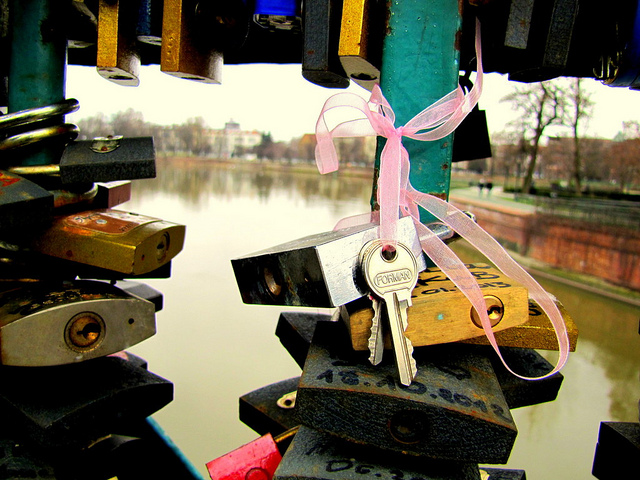 With the anniversary of 9-11 coming up, we've already started to see related stories. But one of the most important things we can do to stay secure is protecting ourselves, and our information, online. I hope these posts give you a head start.
Image: solarisgirl via Flickr, CC 2.0
1. 6 Ways To Secure Your Blog And Your Hard Work
Why: Eddie Gear shares how he fell victim to a hacker attack on his blog and what you can do to prevent such attacks.
2. The PR Implications Of Cyber Security
Why: In this post for SteamFeed, Jayme Soulati studies the effects that cyber crime can have on PR relations and shares ways PR pros can prepare for potential crises.
3. Top 6 Ways to Use Evernote for Business
Why: Did you know that Evernote includes advanced security features that are perfect for businesses of all sizes? Calvin Sellers explores.
4. Your Facebook Identity Was Stolen. Now What?
Why: Gini Dietrich details how identity theft on Facebook is easier than you think, and what to do if it happens to you.
5. That Time Our Website Was Hacked
Why: In a terrific post for WUL dating back to 2011, Shanan Sorochynski details exactly what their team did when this happened.
6. What Are Your Employees Doing When You're Not Around?
Why: Kaarina Dillabough explores why valuing and being open with your employees can secure their loyalty and, in turn, improve the quality of service.
7.  Security-wise, It's a Tough Time to be an Online News Site
Why: Because of #s 1-6 above!
What do you feel are the essential security measures – online and offline – every business should employ? Are there other posts you've found useful and informative when it comes to security? Please share your opinions in the comments below, you know we love seeing you there.