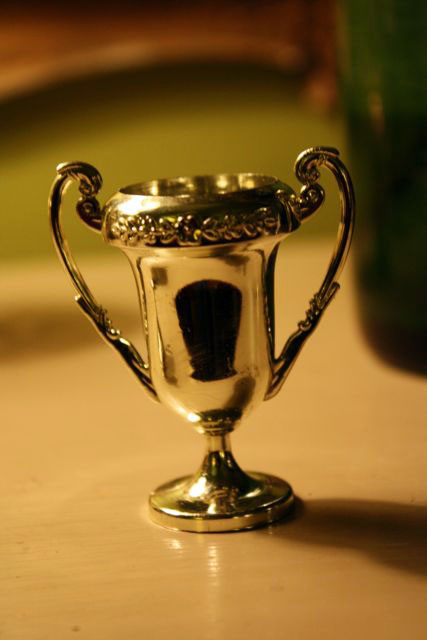 Good morning from beautiful Baghdad by the Bay aka San Francisco! I'm here to speak at The Hub Convene along with Heidi Sullivan of Cision (disclosure: client); we're presenting on "Content Marketing Metrics That Matter." If you're here, please find me and say "hello!"
Image: Julie Rybarczyk via Flickr, CC 2.0
No matter our line of work, we all have one common goal: to succeed. No matter how much we hear it's important to fail (which it is), and failure makes us stronger (hopefully), success is just much nicer. Friday I spoke at the Convergence in Communications Conference, and Evan Burfield of 1776 got a big laugh when he said, "Let's face it, failure sucks."
So this week's roundup features seven posts from around the web that focus on success.
1. Whether You're Giving or Receiving Feedback, it's a Gift
Why: When delivered correctly, feedback helps move the needle of success forward. Deirdre Breakenridge covers how to perfect your "gifting" technique.
2. How to Encourage Your Team to Blog
Why:  Does your team struggle with blogging? Laura Click explores how to help them (and your business) succeed.
3. 8 Social Media Marketing Tools to Rapidly Accelerate Your Growth Online
Why: Ian Cleary shares eight social media marketing tools (many for Facebook) to turbocharge your marketing efforts.
4. The Truth About the Blog Supremacists
Why: Success can be a target for negativity online. Mark Schaefer gives us an "honest glimpse of the secret Troll War that you may never see" via Amber Naslund.
5. Successful Startup Story: Fresh and Fluffy Natural Dry Dog Shampoo 
Why: Startup life's not easy, which is why we love to hear success stories. Here's one from Dan Cohen, when he shared the successful startup story of Fresh and Fluffy right here on WUL.
6. The Problem With Being "Busy"
Why: Are you too focused on being busy? Jason Sprenger shares the secret to true success: happiness.
7. The Art of the Perfect Press Release Follow-Up
Why: How do you effectively follow up with journalists after a press release? Carrie Morgan shares tips on being successful, including some from me!
 How do you set yourself up for success? Please share in the comments below.