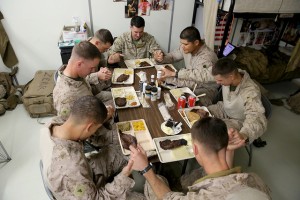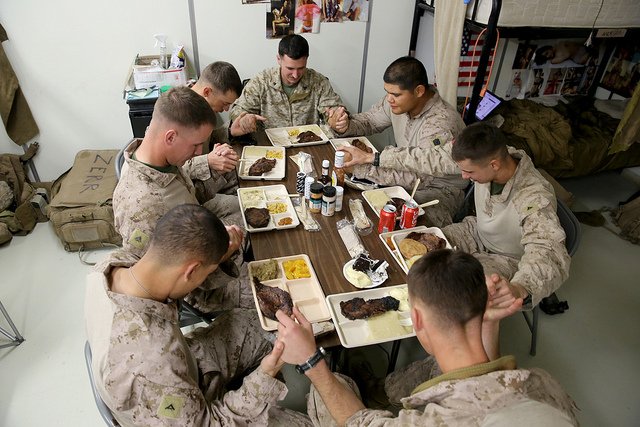 This Thursday we celebrate Thanksgiving here in the U.S. So this week, we're featuring seven posts from around the web that put the spotlight on the holiday, how it's been impacted in modern times, and giving thanks.
Image: DVIDSHUB via Flickr, CC 2.0
1. Are We Seeing the Slow Death of Thanksgiving?
Why: Has the Thanksgiving holiday become less significant in today's fast-paced, consumer-driven society? Laura Click explores this trend in her Thanksgiving post from last year.
2. 18 Things For Which I Give Thanks
Why: What are you thankful for? In this classic post, Jay Baer gets us started with a list of the things he is most grateful for.
3. A Content Marketing Thanksgiving Feast with All The Fixings
Why: Planning and executing your online marketing strategy can seem overwhelming. In this still relevant guest post for Top Rank Marketing, Ashley Zeckman uses the components of a traditional Thanksgiving meal to illustrate how you can make your strategy manageable.
4. Your Spotify Thanksgiving playlist, based on your turkey's cook time
Why: What is a holiday without a little fun? In this post for Mashable, Laura Vitto introduces us to a cool way to pass the time while your turkey is in the oven… and genius marketing from Spotify.
Why: In this very personal WUL post from 2010, I take a look at what, for me, makes Thanksgiving remarkable.
6. 5 Facebook Holiday Contest Ideas to Boost Your Sales
Why: Thanksgiving marks the start of the holiday season. In this guest post for Jeff Bullas, Aida Gadzo shares some creative Facebook contest ideas.
7. Give Thanks "" To Your Employees
Why: Grattitude shouldn't be isolated to one day a year. In this Harvard Business Review post that still rings true today, Ron Ashkenas demonstrates how appreciation can drive organizational and individual improvement.
I'm grateful for many, many things, and very grateful for you. Thank you for being part of the WUL community, and a blessed Thanksgiving to our U.S. community from me and mine.