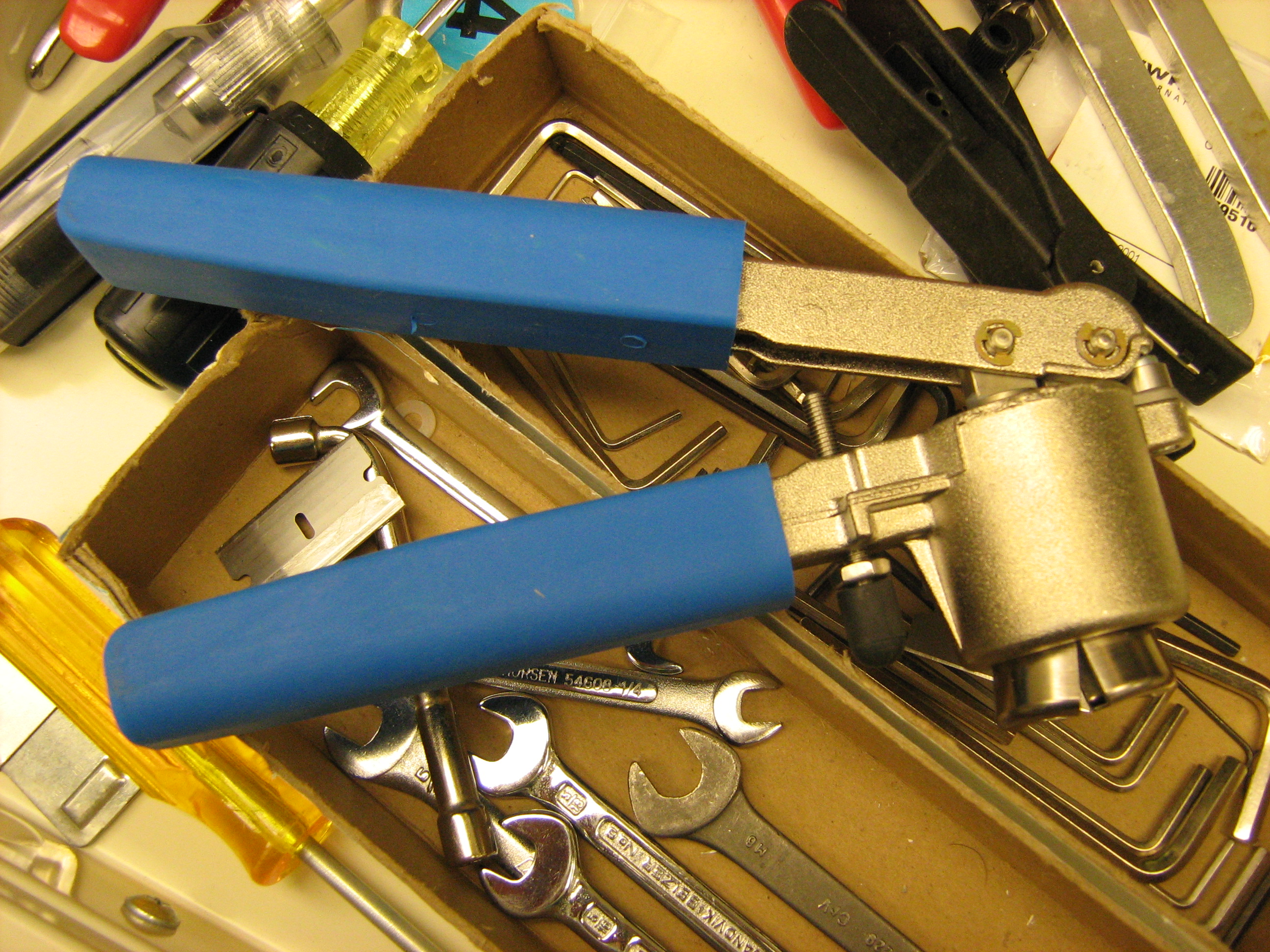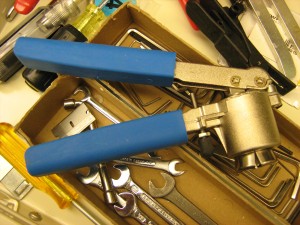 Jen Zingsheim guest-moderated last week's #measurepr chat and provided the following recap. And even though this is posting late (hey, I was out!), I'm going ahead with it since I know the transcript will be useful to you. Also it's a great recap.
On October 11, the #measurePR chat had a terrific guest in Don Bartholomew of Fleishman-Hillard.
Don recently published an ebook on picking the right monitoring tool for successful measurement and he graciously joined the chat to discuss what we should""and should not""do when faced with picking a tool.
Here's how the chat went:
The discussion kicked off with Don explaining the first steps in assessing a tool, with the most important first step being to define your strategy and approach BEFORE (emphasis Don's!) tool selection begins.
Why? Well, as Don points out, picking the tool first limits you to what the tool can measure""which might not be what you should be measuring.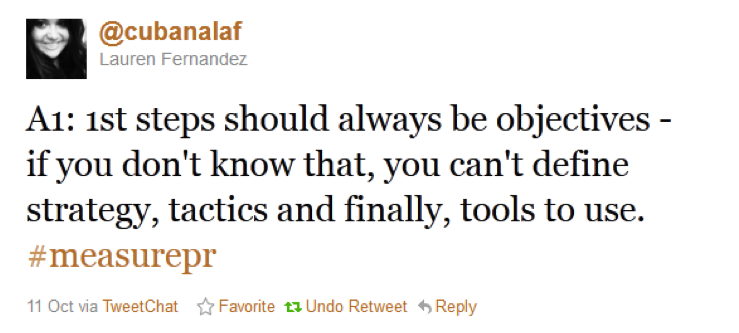 Next, we got to a problem many communicators face: what happens when the tool you are using isn't the best tool for the job at hand?
Don suggests the following for "test driving" other tools: first, realize you might need a "set" of tools (hammer, screwdriver and pliers) instead of just one. Then, conduct side-by-side testing, and make the testing realistic.
Critical Mention noted "Ask for demos!" Indeed … very important.
But, Don noted: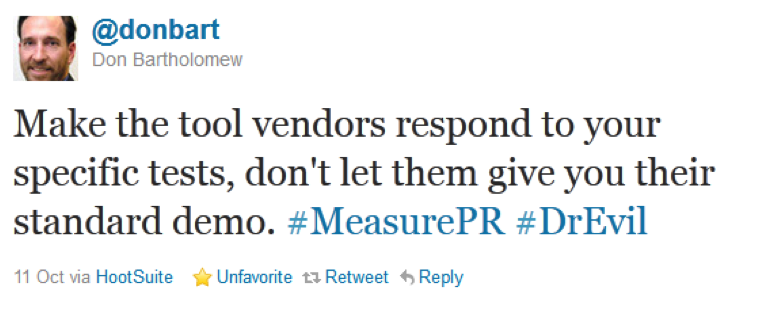 (You can almost hear the <mwhahaha…Evil Laugh> now, can't you?)
Don also suggested using free tools as a way to supplement a more robust paid measurement tool. He pointed out that most free tools are platform-specific, so they aren't likely to give you the full range of measurement you'll need.
Want to read the entire transcript of #measurepr with Don Bartholomew? Go ahead, download it. You'll enjoy it!
Image: ribarnica via Flickr, CC 2.0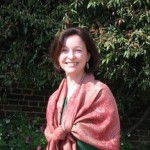 Jen Zingsheim is Vice President of Products and Services forCustomScoop, driving product development plans to better meet the needs of public relations and marketing professionals. In addition, Jen oversees CustomScoop's media analysis offerings, including BuzzPerception Reports, which track messages and trends in social media for Fortune 500 clients. Prior to CustomScoop, Jen worked at Fleishman-Hillard's St. Louis headquarters, and the Missouri Chamber of Commerce and Industry.