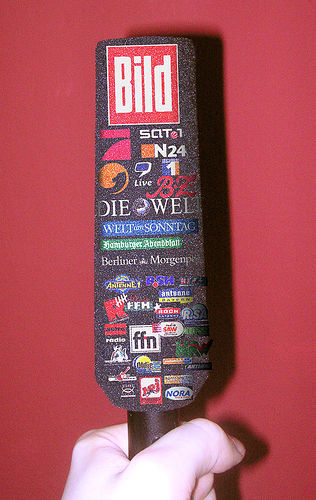 Guest Post by Howie Goldfarb
This is Part 1 of a two-post series
I have a client – a gourmet dessert brand – that considers me its Director of Marketing.
So I was asked to interview six PR pros who would work to expand the brand and product exposure, primarily from a publicity point of view. (For your frame of reference, I'm based in upstate New York and my client is in Los Angeles.)
I did reference Gini Dietrich's blog post of what to look for in a PR pro/agency when hiring one. After we chose one, it did not go very well. And we had to let them go and we hired the person who was runner-up.
Guess what? So far they've turned out very well. (Part 2 of this post will be what went wrong with Numero Uno and what could have been done to prevent this from not working.)
Here's what we were looking for and tips on rocking the interview:
1. Is location important?
We preferred pros local to Southern California, so that they could attend some events to get a feel for the brand, but it was not required. I lived in Los Angeles and Orange County for 17 years. I interviewed people around the US with only two of the six in Southern California.
Tip: Think of what your potential client does for their business. It's possible location is important. Sometimes it is not. If you are not local, tell me how you think we can work together?
2. What is your ability to scale?
We were looking for someone who could get the client placed in national publications as well as local press outlets like newspapers, to-do papers, community outlets, etc. So if they hadn't done national publicity, they needed to explain how they intended to execute this. I had been given a test drive of Vocus which some of the applicants used. Four of the six told me they'd used such a platform, which I gave them points for.
Tip: I have many years of direct B2B sales experience. If you don't have the contacts needed for my client's type of business, tell me how you accumulated the ones you do have.
3. What were we seeking?
Experience in premium consumer food products, or related experience. That is the industry/niche. If you're coming to me, I am going to Google your name, your business, and see what is online about you, or what you have done in PR thus far.
Tip: If you don't have experience with something related to my client, I want to see a representation of the type of work you have done, or with similar target publications or local press.
Very important: Google yourself! See what comes up. Try not to have anything that is polarizing in whatever responses get returned. If I see your "baby seal-hunting license," or that you are the 2011 Beer Pong Champion of the state of Oregon, you risk losing an opportunity.
In fact, I had some issues with some of the things the chosen PR person had been involved with, but they were separate from what they would be doing for us. I told my client, and they during the interview they were good enough to win, with location being the deciding factor. But this person later lost the account. As Gini would say, always obey your gut.
4. I want a story.
What is your vision for the client? How do you view their product? What will your strategy be? Have you been successful with this strategy? If not, sell me on it.
Tip: You had better research your potential client. Check their website. See what comes up from Google. What do you think their story is, at least in a general sense?
Note: I had some good responses for this. One even gave a PDF presentation.
Ask yourself: Who are you talking to? The owner? Or me, the professional marketer?
If it's the owner, sell your vision. They don't care about platforms or the nuts and bolts of the operation. But have the back-up info to prove you can execute the vision.
A marketer or salesperson wants to see you have the strategy as well as the vision. How are you going to pull this off?
Again, think of what your pitch says. If it says you are a social media whiz (three claimed this), and then you are interviewing with me, you had better be one or you will be outed. Be prepared to talk rationally about these things, so your potential client doesn't think you are trying to pull the wool over their eyes.
And research me. Did you know that I have many friends and connections in the PR world with whom I could check to make sure you were being on the level with me? Find out up front. Ask me.
5. Google your potential client!
I cannot say this enough. You are interviewing to win a bid as a contracted public relations expert. If part of what we're looking for is publicity, show me you know how to do that! I did a lot of your work while that spot was empty, and I'm not supposed to know how to do this stuff!
We had especial success in the blogosphere, but also in the Orange County Register, OC Weekly, a big L.A. radio station, national Metromix listing, etc. We take pride in that. Tell me you noticed. Tell me how you can expand on that.
None of the interviewees did this. I was very disappointed. It would have been great to tell me how good some of that coverage was and then pull up examples of the vision a year from now, how much better the coverage would be. Even if you did not have something like this yet in your portfolio, you could show me someone else's great work as our goal.
Image: asvensson via Flickr, CC 2.0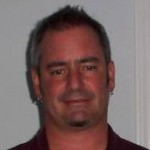 Howie Goldfarb is Vice President of Marketing and Corporate Strategy at Web Choice Consulting, a full service integrated marketing and Internet agency. He had a 14-year career in direct B2B industrial sales before deciding to lighten up his dreary work life and move into advertising/marketing. He has a CFO's view of marketing, bringing a dose of reality to the confusing world of jargon, spin, and hype. He currently lives in the Green Mountains of Vermont and is still seeking his first moose sighting.