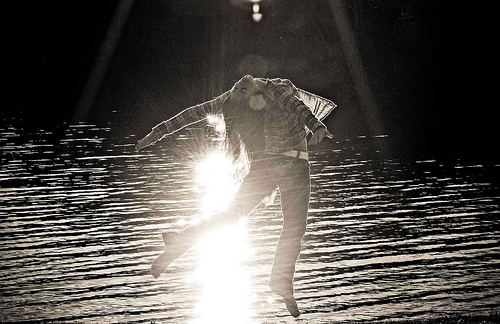 Sorry to break it to you, but this week's roundup has nothing to do with the so-called rapture that was supposed to have taken place last night.
It does, however, include posts that left me somewhat in a state of rapture, because of how smart, or funny, or how memorable they were.
1. Numbers, rankings, and why I think Alexa is a big waste of time, by Marcus Sheridan.
Why: numbers don't mean anything without context. Just like influence.
2. How else are you supposed to take it? by Seth Godin.
Why: I don't usually share Seth's stuff (though I usually enjoy it) simply because everyone else does it all the time, so it's nothing "new" for you. But this one, I really related to.
3. How to explain social media to your spouse, by Mark Schaefer.
Why: hilarious.
4. Who I choose to surround myself with, by John Falchetto.
Why: really thoughtful, and a question you should ask yourself.
5. Bring IT! Can you "free associate" and say something about nothing? by Ingrid Abboud.
Why: Ab-so-friggin-lutely brilliant. And now I have to figure out how to write a post about car diapers (read the post & comments, and you'll see where that came from).
6. Ponytails and the office: is this hairstyle professional? from Lawyerist.
Why: someone actually wrote a whole post… on a blog for lawyers… about a ponytail.
7. Infographic marketing tips: 11 ways to promote, by Lee Odden.
Why: really smart, and reminds me that I need to learn how to create an infographic (anyone want to give me a few tips?)
That's your weekly roundup for today.
Oh, quick note: from tomorrow, you'll see a slew of guest posts over the course of the week, continuing on through Memorial Day, since I will be out almost the entire week at BlogWorld and then a few days R&R.
I'm stoked by the quality and caliber of the guest posters, some of whom are regulars here at WUL, some of whom are not. So I hope you will continue to stop by and encourage the guest bloggers by commenting and sharing their posts. We all need all the help we can get, right? So thank you in advance!
Image: kelsey_lovefusionphoto via Flickr, CC 2.0