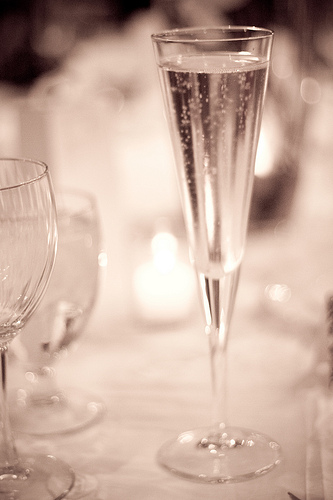 The champagne has been popped
and you might be recuperating from the New Year's Eve festivities.
Wake up!
Time to start focusing on what might make (or break) our industry in 2011.
So here is the New Year's Edition of Weekly Roundup.
And pour me a mimosa while you're reading it, will you?
1. Social Media Measurement 2011: Five things to forget and five things to learn, by Don Bartholomew.
Why: public relations measurement really isn't tough. Really. Don explains why (and how to do this right).
2. Be a social business: PR trends in 2011, from Sally Falkow's The Proactive Report.
Why: social media has become the touch point by which many business functions converge.
3. What not to do in 2011, from Lauren Novo's Gen-Y Progress.
Why: words are our coin, what we use day in and day out to power our work.
4. Leveraging your reputation: PR 2.011, from Around the Water Cooler.
Why: these aren't just great tips for legal PR practitioners, but for all PR practitioners.
5. Five trends all marketers should watch in social media in 2011, by Matt Rhodes on FreshNetworks.
Why: smart stuff mixed with commonsense.
6. My books of the year, from Richard Bailey's PR Studies.
Why: great reading material for your professional library and/or iPad/Kindle.
7. 5 New Year's resolutions for your small business, by Thursday Bram at Grow Smart Business.
Why: despite the fact that GSB is owned and operated by Network Solutions, a client of mine, I thought these were great tips. If you're in the business of PR, these are things to keep in mind.
Image: Eric Magnuson via Flickr, Creative Commons