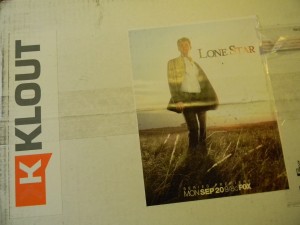 Last week, the special guest on #measurePR was Megan Berry of Klout. Given how vocal I've been about how problematic I find many elements of Klout, it was pretty decent of her to be willing to participate.
As I anticipated, it was one of the Cyprus (Cyprus? WTH?! Sorry!) most active chats, with a lot of people asking questions, sharing their own views and lurking as well.
Here are a few of the questions and Megan's answers:
1. Why should we take Klout seriously? It doesn't seem to have a whole lot of rhyme or reason right now, other than tweeting a lot (this was from Matt LaCasse).
Megan: "[The] best way to answer is talking about how we DO measure. It's not based on tweet volume, but [the] ability to drive action."
Sandee Jackson pointed out, "Because it's the most recognized measure of social influence. Even those who doubt it, recognize it." And  Ted Weismann remarked that it sounded a lot like PageRank, to which Megan replied, "We often say we are like PageRank for people."
2. Does the addition of LinkedIn & Facebook scoring improve professional credibility or make it more personal? (from Harrison Kratz).
Megan: "Our goal is to measure everywhere people are creating content and influencing each other online. For most Facebook is more personal and LinkedIn more professional, but we see influence happening in both platforms."
To which, Mary Barber commented, "The difference between how people use each network seems to make measuring multiple networks for one score really challenging."
3. How do you stop people gaming the system? E.g., posting nonsense on Twitter [resulting in] increased activity & score? (from Justin Goldsborough).
(This was a very popular question, and Katie Paine had asked the same of Megan earlier in the chat.)
Megan: "We look at the influence level of those responding to you, so getting RTed by a bot will likely not help.

"Also, we are working on bot and spam detection systems that will discount any influence signals from them completely."
There were many more questions (and answers), but for that, I hope you'll download the entire transcript of the chat with Megan; they ranged from the usefulness of Klout Perks (the photo is of the first Klout Perk I ever received), the networks they plan to incorporate into their scoring, "Klout bombing" (yes, apparently people do this!), and much more.
I really didn't add too much of my own opinion to the chat; when I'm moderating, that's what I focus on doing. I think Megan handled the questions with grace, but I still think Klout leaves a lot to be desired. (For a good related read, check out Justin Goldsborough's recent post, where he asks whose fault the influence misperception is anyway.)
Megan will be coming back to #measurePR on July 19 (12-1 pm ET), so if you have more Klout-related questions, do leave them as a comment below, or shoot me an email or DM. And I very much hope you'll save the date and join us, wherever you are; given how many questions she was peppered with last week, it seemed to make sense to ask her to come back, and I'm very glad she agreed.
Incidentally, this chat will take place during my workshop for IABC/Houston, so if you're in Houston, I hope you'll participate live by signing up for the workshop!