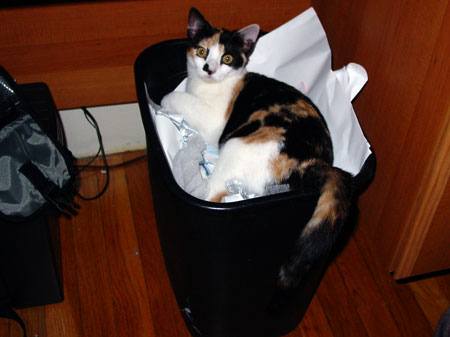 Last week
I received my third reminder from PRWeek that the time is coming for me to renew my subscription.
Which, of course, made me start thinking: do I want to renew my subscription?
Image: Marc Amos via Flickr, CC 2.0
Do I need to renew my subscription?
As I started debating the pros and cons of doing so, PRWeek told me what was in it for me if I did renew:
Unlimited access to PRWeekus.com, available to subscribers only
Daily Breakfast Briefing, delivered via e-mail each weekday morning
Weekly Online Edition, delivered via e-mail every Friday
12 monthly issues in print
The annual PRWeek Contact directory, the ultimate resource for finding the perfect agency, in-house PR contact, or services provider
Over and above this, I was told:
Renewing your PRWeek subscription will ensure you continue to receive all the latest industry news, surveys, and special reports.
The truth is
I can get the latest industry news on Twitter or through other industry pubs or blogs which are free – often faster;
PRWeek's surveys are rarely pertinent to me as a solo practitioner,
and as for the special reports… don't we have enough special reports going around?
Now, what's on the flip side?
That is, how much would it cost me to renew my subscription?
$248 for a year; $418 for two years.
That's a lot of money for emails I don't read, online access I don't use, a magazine that goes almost immediately into the recycle bin (sans mailing label, privacy and all that, you know) and a directory I could give two hoots about.
Breaking up is hard to do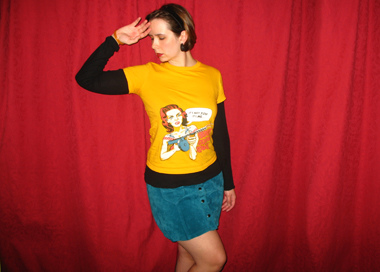 It's not easy to say goodbye to PRWeek.
Image: ladykat via Flickr, CC 2.0
Ever since I started working in PR in the US, PRWeek was the one industry publication that was a must-read.
When I moved from the agency world to working in house, PRWeek was the one sub I made sure we got our trembling little nonprofit hands on… because if our work was profiled in PRWeek (which it was, several times), it must mean that it was good.
When PRWeek introduced its annual "40 Under 40" lists, I was included on the inaugural list.
Which I was thrilled about, and it's still something I'm proud of.
(Side note: I've often been asked how to get on that list, and my answer is always the same: apply. You can't get on lists, particularly if they have an application process, if you don't apply.)
I have no doubt that PRWeek continues to be useful, informative, a vehicle for ego-inflation, or any or all of the aforesaid, for some folks.
I'm just not one of those any more.
Why?
For starters, I don't work for, or run, a regular PR agency.
As far as independent PR professionals go, I find PRWeek woefully lacking.
When it comes to creating surveys that are applicable to their business prospects, they almost never do it.

When it comes to highlighting indie pros, they almost never do it.

When it comes to publishing reports that are useful to folks like myself – whether it's for our own businesses, or for our clients – we can almost always get similar (or better) information elsewhere.
In my opinion, PRWeek – and several publications like it, that cater to the communication profession – disregard independent professionals to the point of considering them non-existent.
In the grand scheme of things, I understand this, to some extent.
After all, the bulk of their revenues are likely – I haven't really investigated it, so this is assumption on my part – from middling-to-large public relations agencies and organizations with respectably-sized PR departments.
So in one sense, PRWeek is doing exactly what it should do: publish for, and publicize, those who butter its bread.
But I can't help thinking that as the world grows smaller, as more pieces of the PR business are broken up into chunks whereby more people like myself – the tiny, indie pros – slowly bite into and swallow larger pieces of that pie, and secure clients at the expense of said middling-to-large agencies ('tis true, I've done it and I know many who are as well)…
publications like PRWeek are – perhaps unwittingly – ignoring the forest for the trees.
When I do a cost-benefit analysis of remaining a subscriber to PRWeek, the answer is glaringly in my face:
it doesn't make sense from a financial point of view,

it doesn't make sense from an educational point of view, and

it certainly doesn't make sense from a marketing point of view.
If it's not benefiting me in even one of those ways… it's not something I need to keep going.
When it comes to your business, you should be asking similar questions.
And you should ask these questions
not just when evaluating services or publications you subscribe to, but when considering what facets of public relations or social media to incorporate into your outreach.
Do I want this?
OK, I might want this, but do I need this?
Will my business survive without it?
Will my business thrive without it?
Are the people I need to reach reading/using this?
If anything you're reading, subscribing to, using, paying for does not benefit you personally – and not just in an ego-enhancing kind of way – or professionally – by widening your business' reach and potential to effect action that will positively impact your business objectives …
Junk it.
Junk it, junk it, junk it!
I'm certainly not advising you to do this overnight.
You've got to pay attention to it, watch what happens with – and from – it, and then make the decision.
But don't hang on to anything – especially set ways of conducting public relations outreach – just because
you're used to it

it makes you feel good

you've never tried an alternative

you're intimidated by the thought of trying an alternative.
That's just not good business.