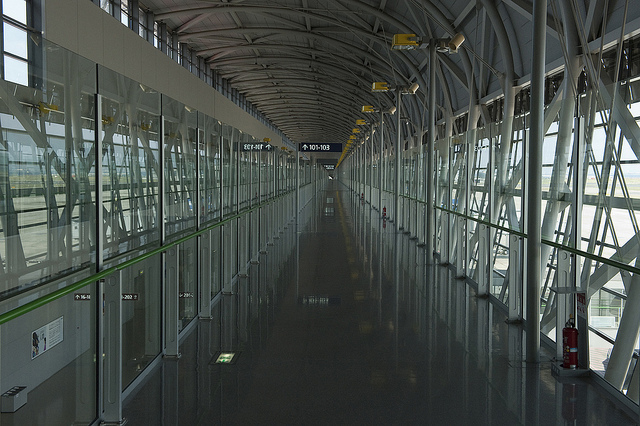 Whenever we approach the end of a year, we invariably see a flurry of "year in review" type posts, not to mention trend and forecast posts. Here are some of the most interesting posts on 2015 marketing and PR trends we've seen.
Yes, we read them so you don't have to… except now you do! You're welcome.
Image: infradept via Flickr, CC 2.0
1. How 4 Social Media Predictions Impact Email Marketers
Why: "… with per-subscriber email volume continuing to rise every year, subscribers' expectations are rising as well." That's just one of the nuggets in this excellent guest post for Jay Baer's Convince and Convert by Chad White.
2. 30+ Social Media Predictions for 2015
Why: In this post for Social Media Today, Carlos Gil shares the thoughts of over 30+ social media influencers on what they view as forthcoming in the year ahead. Sure, there are some that made me go, "No, really?" (you read the sarcasm in between the lines, right?), but some are quite interesting. So have a read.
3. 6 Digital Marketing Trends to Watch in 2015
Why: Because I love Laura Click!
4. 9 social media trends to watch in 2015
Why: "Gartner analyst Jennifer Polk said that 2015 will be a year for optimization – brands spending less time investing in new platforms or developing content, and more time looking at metrics to sort out what's working and what's not." That's a sample of what you'll get when you read this post authored by Erin Carson for TechRepublic. It's not earth-shattering, but there are some interesting stats in there.
5. Five 2015 digital marketing trends for your consideration
Why: What does marketing look like when there are no boundaries? Mark Schaefer shares some views of possible 2015 digital marketing trends that "have his wheels turning."
6. Where Does Search Fit in Digital Marketing in 2015?
Why: "… in the ultra-competitive world of search marketing, integration of tactics under a unified digital marketing strategy is becoming more important than ever. Similar to mobile accessibility, 2015 is the year when integration of search with the overall digital marketing strategy will increasingly move from a "˜nice to have' to an essential." An excellent guest post for Top Rank Marketing by Evan Prokop.
7. "So What?" is the Big Trend of 2015
Why: Geoff Livingston gets to the heart of what makes social, or any other form of media, of interest to business owners: it has to answer the question, "So what?"
 What marketing and PR trends are you excited to see in 2015? Please share in the comments below.