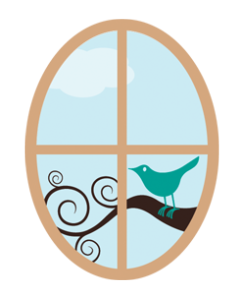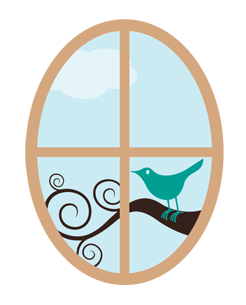 You know I'm not much of a forecaster. I leave that to weather people and roosters. So when PRSA asked me to author a guest post on PR trends for 2015, initially I scratched my head a bit.
But then I started thinking. And, as I wrote over at PRSAY:
We practice public relations in fascinating times. The profession has seen changes we would never, ever have predicted. I mean, in which universe could you have imagined yourself saying:
"I'm pretty sure I can do my work without the Bacon's books." Or:
"Never mind about [mainstream media outlet]! Make sure [social media influencer] gets a press pass!" Or:
"Of course your firm can be my agency of record. So what if you're not in the same city?"
As I was thinking about how much has changed ("plus ça change," etc. etc. etc.), I realized there actually are things I think are on the horizon for us.
PR Trends for 2015
Again, quoting from my PRSA post:
1. "PRTech." I wish I'd coined this phrase, but I didn't; the folks at AirPR did. And I think they're right on the money. How we conduct public relations is getting more and more entwined with the data we can harness thanks to technology. So smart PR is going to use these better, and be shaped by them. It's fascinating in a mind-bending kind of way, if you think about it.

2. Measurement. The battle for smart measurement to become the norm has been an uphill one. However, we're starting to see the pieces come together now.

Industry groups (such as PRSA and AMEC) have really ramped up efforts to educate pros on smart measurement. Service providers are becoming more and more willing to provide smart yet affordable analytics solutions to businesses that don't have several thousand dollars a month to spend on measurement dashboards. As a result, more and more businesses are willing to focus on outcome-based measurement, as opposed to the same old, tired, clips and impressions formula.

3. Reclaiming influence. This is, I think, an interesting, unanticipated consequence of our socially networked world. Over the last few years, we've seen  "everyone" become an "influencer" (just like "everyone" is a "rock star"). And when everyone's an influencer, then no one's an influencer.

I think we are going to see a gradual reclaiming of influence via exclusivity. There will be more niche events, more "exclusive" and/or embargo-type offerings to bloggers and media, and more generation of "buzz" by who's not invited to the party, as opposed to who made the guest list.
What are the other four? Head on over to PRSAY to read the full post! And I'd love to know what you think is on the horizon for our industry. Leave a comment below, over at PRSAY… you get the picture. Just tawlk to me. I love it when we tawlk.