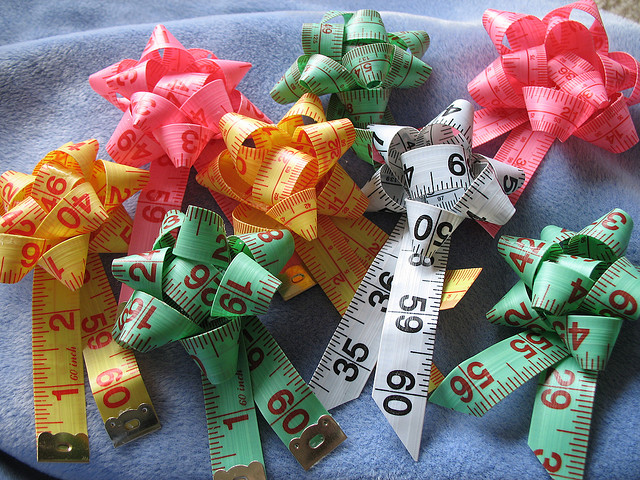 So! If you're in the U.S., did you enjoy the first long weekend of 2015?
What's the point of measurement, exactly? I expounded not that long ago, but thought we'd pick up that thread today. So today's roundup features seven posts from around the web that discuss what the point of measurement is – to figure out what's getting in the way of reaching one's goal, and then work around it.
Image: Manitoba Coupon Maven via Flickr, CC 2.0
1. Why PR and Marketing Must Work Together to Measure Success
Why: Historically, PR and marketing have had a hard time doing this. And in this guest post for Jay Baer's Convince & Convert, Heidi Sullivan argues why they should.
2. Attract, Engage, Convert – How to Better Measure and Optimize Content Marketing Performance
Why: Content marketing touches all aspects of business communications, which is why Lee Odden provides an easy to understand model for keeping content marketing accountable and measurable.
3. What Social Media Analytics Can't Tell You About Your Customers
Why: How can your business best use the data gleaned from social media analytics?  Valeria Maltoni reviews Vision Critical's 2014 report.
Why: I hear nails on a chalkboard every time "ROI" and "PR" are used together, because most of the time the context is completely off. But in this Forbes post, Ilya Pozin does have some very good ideas (and justifies my ROI-action by the way he signs off!).
5. Social Media Measurement for Pragmatists
Why: In this #WUL classic, Robert Rosenthal shares why it's important to relate social media measurement data to the bottom line.
6. How to Shift PR From Vanity Metrics to Value-Driven Measurement
Why: How can organizations move away from vanity metrics and instead focus on measurement for the long haul? Rebekah Iliff discusses in this post for Mashable (and if you're not already following her on Twitter, you should be).
7. Can Marketers Predict and Measure Influence, Down to the Dollar?
Why: What if you could dig deep into customer data and predict which customers would drive more spending through social media? In this guest post for Mark Schaefer's Business Grow, Kerry O'Shea Gorgone examines predictive modeling.
Has your business used measurement to overcome a significant business barrier? Please share in the comments below.