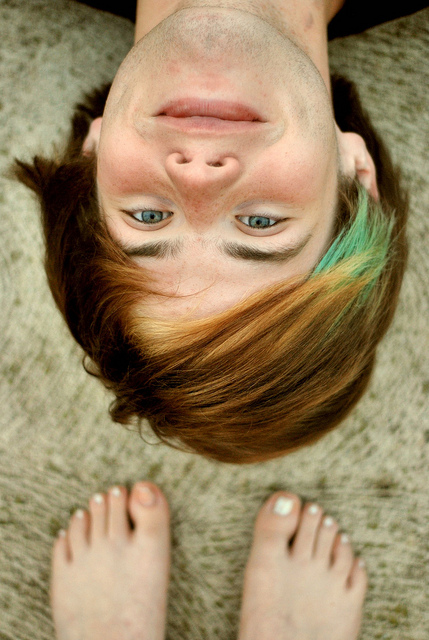 Last week's #measurePR chat was interesting. Well, it's always interesting, but last week I was teaching a workshop in Houston, and #measurePR was a part of it.
Even for those of you who are seasoned Twitterchatters, lemme tell y'all, teaching and moderating a chat at the same time ain't no piece-a-cake.
(Did I get sufficiently Texan with that previous sentence?)
Seriously, it was a lot of fun explaining how I moderate a chat while … actually … moderating a chat.
Our guest last week was Klout's Megan Berry, who returned for an encore performance to #measurepr since, you know, everyone's krazy about Klout. And everyone's ekually krazy about social media measurement.
And given how kontroversial Klout is, what better guest to address their questions?
Here's a sample of the chat:
1. Ken Mueller asked how Klout determines one's Klout "style," e.g. "pundit," "dabbler," etc.
Megan: "We look at how you are using networks as well as your audience's reactions to your content. For instance, if [you] have lots of one on one interactions, you might be a socializer."
2. How do you decide who gets Klout perks? If [two] people have the same score, do they get the same perk?
Megan: "People are chosen for perks based on score and topical expertise." (And she also said that depending on where the perk is located, the location might be a factor.)
3. Aimee Woodall, who was at my workshop (she's very smart! follow her!), asked a good question: "How can people use their Klout scores to benchmark and improve overall engagement/activity?"
(I thought this was a good question because it didn't focus on the ego benefits of Klout but, rather, if you take it as an activity measure – granted, to me that still says 'Twitter" activity measure – it focuses on improving one's activity as opposed to simply one's score.)
Megan: "As you try different tactics/messaging, you can see how that impacts your score. You could also go in depth by looking at subscores. [That] will help you understand where that increase is coming from." And @alphamommie said, "I also benchmark my score with others in my industry using lists."
Re: the recent Klout/FourSquare integration, Megan said if you do integrate and are influential on "that" platform (I assume FourSquare), you'll see a difference. If not, you won't be penalized. To which Jennifer Zingsheim Phillips took exception (and I can't say I blame her!).

Too much awesome!
Here's the full transcript of #measurePR from IABC/Houston for your reading pleasure. Once you read it, I think you'll agree… it was pretty good, eh?
And definitely save the date for next week, when Marshall Sponder – a web metrics guru! – will be joining the chat to talk about social media analytics. Yes, I said "guru" and with good reason… because if anyone lives, breathes and dies (except that I hope he won't have to die for it) social media metrics, it's Marshall. His book, Social Media Analytics, will be shipping soon, so this is a great chance for you to get a sneak preview, as it were.
So, remember: 12-1 pm ET, August 2, is the next #measurePR Twitter chat with Marshall.
Please do join us – and if you have questions for him on social media metrics, would you do us a solid and leave them in the comments?
Thank you!
Image: Courtney Carmody via Flickr, CC 2.0