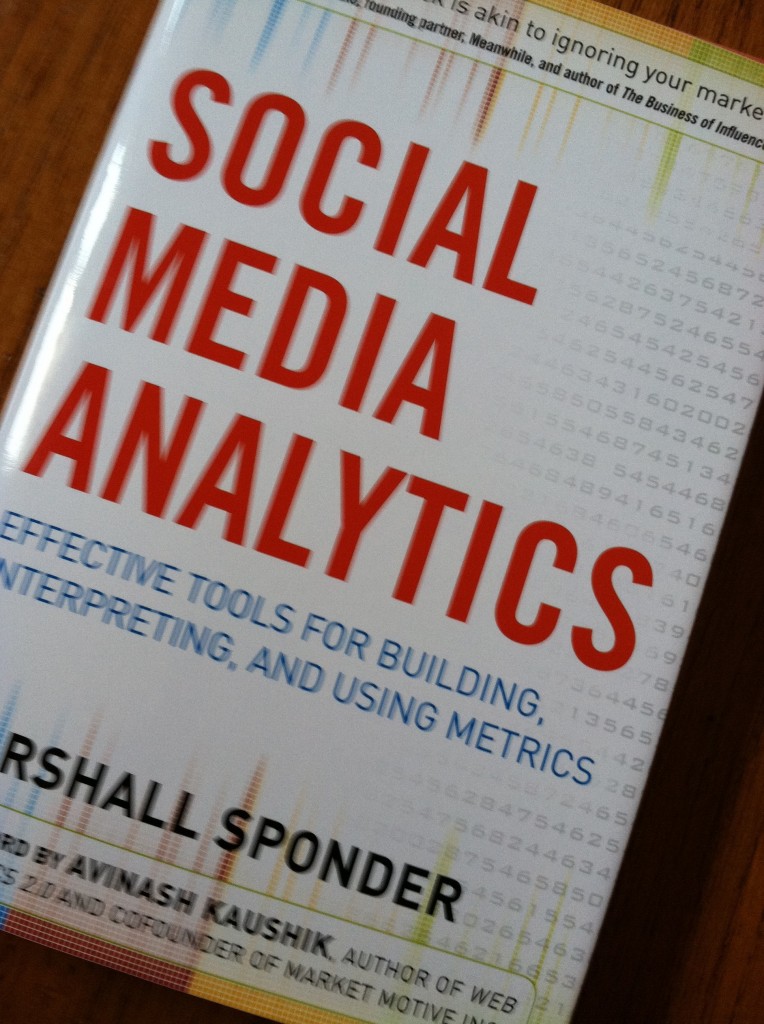 A week ago today, I spoke to Marshall Sponder for the very first time. I was quite excited, because I've been following his blog for ages.
I mean, when you spell "measurement geek," you are really spelling M-A-R-S-H-A-L-L-S-P-O-N-D-E-R."
That's how much into measurement he is!
Marshall and I have been trying to connect for a long time, and I've always wanted to have him as a guest on #measurePR. With his new book, Social Media Analytics just out, this was the perfect time. So he showed up, took several questions, and left us wanting more.
I do have a transcript for you, but here's some of what Marshall said:
On why social media ROI is so difficult to measure: "… because we don't have the data we need and no standard formulas for it." He also pointed to this very interesting paper he authored last year on "spectrum analytics for social media ROI." It's really good, so please do read it.
On how to find your audience for your campaign or message, and measure their activity: "… break down your business goals and match them up with your measurement goals."
On the challenges/advantages of monitoring social media internationally and multi-culturally: "… we need people who understand the languages crawling data in different character sets than our own – and we don't always have a handle on 'linguistic variants'/slang."
There was more on control groups and A/B testing, but I'll just leave you with the transcript of our chat with Marshall from August 2. I know you'll enjoy digging into it.
Marshall's coming back to #measurePR next week, so I hope you'll join us, especially if you weren't able to make it the last time. August 16, 12-1 pm ET. Please save the date!