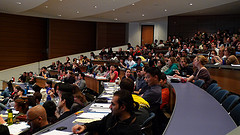 Guest Post by Jamie Garantziotis
I finished my masters degree in PR and corporate communication at the end of 2009 – only 19 months ago.
However, as a young professional continuing to learn every day in the professional environment, I wondered what my degree might look like were I to embark on it all over again tomorrow.
To do that, I need to backtrack a little.
So, what subjects made up my degree and would remain in my revised edition?
Crisis and issues management: With the growth of social media, the ability for crises and issues to spark and spread across the globe is unprecedented. Communicators need to be able to monitor and manage both emerging and potential issues.
Theory: Yes, I chose my degree for its practical approach to communication education, but PR theory and an understanding of communication models is an essential asset in any professional's arsenal to plan, execute and evaluate activity.
Internship: Practical training and experience in the workplace is not only the best way to put theory to practice working with senior practitioners and find out which parts or sectors of the industry you enjoy, but also the perfect opportunity to begin building your professional network and knowledge.
Media relations: Yes, it is important for you as a communicator to be able to identify and connect with new media influencers, but the ability to build relationships with traditional media remains a vital PR skill.
Campaigns and strategies: Defining, planning and executing a campaign to align with business strategy and achieve goals is a highly valued skill set in PR. As one great article I read recently from IABC described it, the future communicator must be able to think both creatively and strategically. Funnily enough, they called this the "creative strategist."
Organizational communication: Whether working client or agency side, you have to understand the principles and processes behind internal communication. In an era of increased transparency, your internal stakeholders have their own unique communication and information needs to complete their jobs to the best of their ability, and to act as brand advocates.
Research: Rarely, if ever, will you begin with a client, or internal project with all the facts and background information at hand. Being able to draw on knowledge of how to gather, analyze, present and identify opportunities from research findings is essential.
What would I add if I did it all over again tomorrow?
PR writing: My degree never had a dedicated PR writing course, although writing activities across the abovementioned subjects certainly did help build my writing skills. The fact remains, whether new media or old, you must learn and know how to write content that connects with your communities.
New media technologies: The world of new media is moving and changing the face of our profession – fast! While it's sometimes difficult to keep pace of all the changes in individual platforms, an understanding of how they work, their content rules and how they can be used to connect with stakeholders is a highly sought-after skill. (For more on content rules, check out this great book.)
Community management: Community management has come to the fore as a unique role and discipline in itself. More than ever you have the ability to develop communities and speak directly with influencers through content and conversation.
Being able to manage and align engagement with communication efforts internally and externally will only help add value to your audiences and demonstrate results.
PR evaluation: In the past two years alone the growth of social networks and social media usage has seen the rise and rise of measurement and analytics. Moreover, AVEs are (finally) being dropped as a tool for measurement. Sure, you mightn't have a new universal standard to work with, but you must understand current advances in measurement, and to think about where these are taking PR evaluation in future.
PR and business ethics: The great irony is that PR continues to struggle to manage its own reputation. Despite the majority of ethical practitioners in the profession, there's always a story questioning the ethics of the industry around the corner; just look at the debate surrounding Facebook/Burson-Marsteller. Whatever your view regarding this example, you need to understand ethics and the wider debates to be able to act independently as an ethical practitioner.
Introduction to business management/commerce: I was stunned when IABC Victoria President Jen Frahm pointed out recent findings from an Ogilvy/IABC research study that found that only 4% of surveyed respondents believed that an understanding and experience of business management and operational experience was an important attribute for future PR professionals.
For me, being able to learn the way my employer works as a business has been the steepest and most important learning curve. Understanding business and the inner and outer machinations of your employer or client is not only necessary, but transforms an individual from a communication professional into a business professional who manages communication.
Forever learning
We are all students who continue to evolve as the media and communication environment changes around us. As a communicator, it's your responsibility to take charge of your personal and professional development.
Whether you've been in the industry for two years or 20, developments in media and technology are rapidly changing the business and social environments in which you operate.
For me, I know that although I've got that piece of paper that represents my degree, that's just a springboard for the greater lessons and development still to come.
What do you think? Have I missed any key skill sets for communicators in my revised degree? How has the industry changed since you began working in the field? What would your degree look like if you were to revise and embark on it all over again tomorrow?
I'd love to know your thoughts.
Image: velkr0 via Flickr, CC 2.0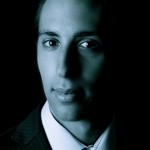 Jamie Garantziotis is a communication professional based in Melbourne, Australia, where he is PR Manager – Regional for Southern Cross Austereo. He is the Australian correspondent for Engage TV, and in his spare time loves to indulge his passion for communication, cycling and specialty coffee. You can connect with him on Twitter @JGarant.