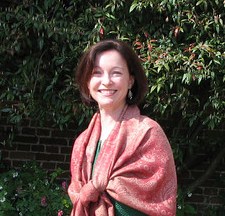 Tomorrow Jen Zingsheim of CustomScoop will be gracing #measurePR to chat about all things PR measurement (disclosure, I'm a happy CustomScoop client).
Jen isn't being featured on the chat because I'm a client; if you've been following the chat, either live or through the transcripts, you'll see this is the first time she's the featured guest.
I asked if she'd be interested in talking about measurement because I think she's really smart about it. And because she loves animals and was one of my "let's find Darby a home through social media" cohorts. And because she plays really good April Fool's jokes. Yup, I fell hard for that one.
So here are the three questions Jen will be answering on Tuesday:
How do you carve out time to measure, and what gets priority when you're busy?
How often do you step back and ask what your data means?
How do you wean people off of "old media" metrics like eyeballs & AVE?
I know this isn't a "bricks-and-mortar" event, but if you think you can join (12-1 pm EDT on Tuesday, May 11), please do "RSVP" here (and thanks, Justin Goldsborough and Heather Whaling for giving me the idea of creating a Facebook event for the chat).
Then just sign on to Twitter shortly before 12 noon ET tomorrow, and follow along and/or participate in the chat using the #measurePR hashtag. You can certainly use Twitter Search, but I find it easier to follow along in Tweetgrid, Tweetchat or by simply opening a dedicated search column in whatever Twitter desktop application you like to use).
Do you have other questions you'd like to ask Jen? Please leave them in the comments below, or email/DM them to me.
See you tomorrow!
Photo © Jen Zingsheim, used with permission.