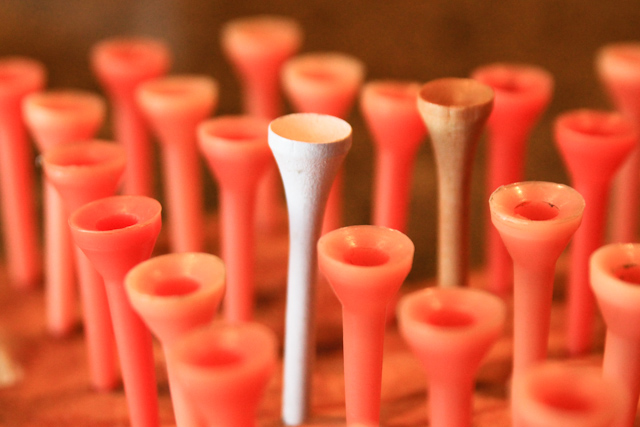 I am so sorry we didn't publish for a few weeks. I've been traveling a lot and then one of my dogs was diagnosed with cancer. You can imagine how crazy it's been. So I apologize for going dark like this!
Image: Steven Depolo via Flickr, CC 2.0
Business leaders often rock the boat. Anyone can sit back and go with the flow, but only those willing to shake things up will truly accomplish greatness. This week's roundup features seven posts from around the web that dare you to challenge the status quo.
1. Self-Promotion for Professionals from Countries Where Bragging Is Bad
Why: Regardless of their background, some people reject personal branding because it seems to go against their values. In this post for Harvard Biz Review, Dorie Clark and Andy Molinsky teach you how to change this mindset.
2. What Small Businesses Can Learn from the Creative Community: Share the Journey
Why: Small businesses tend to be so focused on the final product, they rarely show customers what goes into creating the final product. Ken Mueller discusses how you can use creativity to break the mold.
Why: In this new age of technology, computer programs are being used to "suggest" behavior. Geoff Livingston discusses why algorithms will not ultimately drive human existence.
4. Professional Curiosity Doesn't "˜Kill Cats'
Why: In this WUL classic, Kirk Hazlett discusses curiosity as a key factor in professional growth and success.
5. 7 Obstacles Standing in the Way of Business Success
Why: Is your business falling victim to obstacles? Laura Click identifies the most common culprits and how to beat them by challenging the norm.
6. 5 Social Selling Tactics to Attract, Engage & Convert More Customers
Why: Social selling is one of the fastest growing areas in SM today. Lee Odden shows you how to bring your company into the new age.
7. Business Development: What the Flying Trapeze Can Teach Us
Why: Just like a trapeze act, generating new business can be exhilarating and terrifying. In this post for Spin Sucks, Jess Ostroff shares how to let go of your inhibitions and succeed.
How do you challenge the status quo? Please share in the comments below.