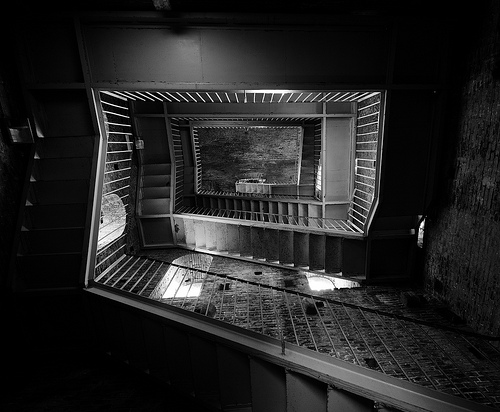 Everyone who had to turn their clocks forward yesterday, has your body clock adjusted? Nope, mine neither.
Image: Gabriele Iuvara via Flickr, CC 2.0
Too much of a good thing (like Daylight Savings Time!) can be as bad as too little. This week's roundup features seven posts from around the web where more or less is the focus.
1. Make Your Blog A Winner By Cleaning Off The Kelp
Why: Always be on the lookout for how you can attract new readers and visitors. Mike Allton shares how he does this; when it "costs him nothing, he gives up nothing."
2. Do you tweet less when you get more followers?
Why:  What motivates us to post on Twitter? In this not-so-recent but still relevant post, Adi Gaskell discusses an interesting study that looked at this. What's your motivation, btw?
3. Need More Customers? Focus on What Works
Why: If you're looking for more customers, you don't always have to try to come up with something new. Laura Click wrote this terrific post on sometimes less is more when it comes to marketing.
4. Business Lessons Learned From a Speaking Gig Gone Bad
Why: Last year, I learned how one less speaking gig resulted in more valuable business lessons learned.
5. Facebook Buys WhatsApp: Boneheaded or Brilliant?
Why: Why was Facebook willing to pay (cue. Dr. Evil) 19 BILLION DOLLARS – that's a lot of "more!" – for WhatsApp? I thought Shel Israel's analysis was spot on.
6. Your Headlines Suck. Here's What You Can Do About It
Why: Erik Deckers' excellent headline says it all!
7. Your Career and You: "Connections…They Bring Us Together"
Why: Kirk Hazlett shares how having fewer ways to connect made him realize the power of maintaining more solid relationships.
What are your thoughts on "more or less" in the business world? Please share in the comments below, you know they're yours!