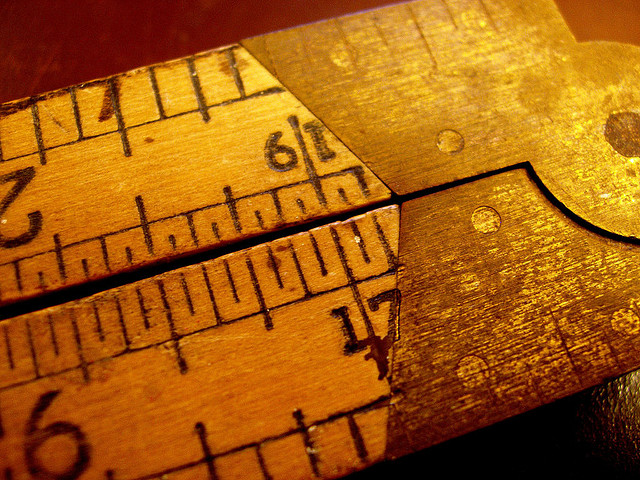 One of my favorite sayings is, "plus ça change, plus c'est la même chose." (It's also 87% of the French I know.)
If you're not familiar with it (or didn't click through – lazy!), it translates to: the more things change, the more they stay the same. And as far as we have come in PR measurement, some things just don't change.
In a salute to today's thought leaders who are really keeping things ticking on that front, here are some PR measurement classics from them.
And, remember that we celebrate five years of the #measurePR Twitter chat tomorrow – five years! It will be incredible, so I hope you'll join. 12-1 pm ET, deets here.
Image: Auntie P via Flickr, CC 2.0
1. Social Media Measurement Standards – Everything You Need to Know
Why: How does one establish a standard? Katie Paine says, "Any standard-setting process takes an unbelievable number of late night and early morning intercontinental phone calls."
2. Three Fundamentals of Great Social Media Measurement
Why: "Social media measurement programs that are built around metrics tied to business outcomes and show how programs are performing against objectives are important." A classic from Don Bartholomew.
3. The Five As of Social Media Measurement
Why: "I think of social media measurement as a continuum of measures," says Kami Huyse in this still relevant post that outlines the basics to an A+ measurement strategy.
4. AVEs don't measure PR. Here's why.
Why: "The main reason that AVEs have still not gone away from our industry is down to a lack of education." In this classic post, Richard Bagnall shares a list of reasons to "ignore this spurious and meaningless metric."
5. When Stories and Numbers Collide
Why: Stories are public relations practitioners' stock in trade. In this post from the WUL vault, I explain why all good stories have numbers woven into their fabric, and how good PR uses both (so don't tell me you went into PR because you don't get numbers!).
6. The ROI of Social Media: A Retrospective
Why: "The problem with trying to determine ROI for social media is you are trying to put numeric quantities around human interactions and conversations, which are not quantifiable." Jason Falls tackles the conundrum that is "social media ROI" in this post, along with Katie Paine.
7. What Bill Gates and measurement have in common
Why: "Bill Gates helped create an entire industry that has transformed how we do our jobs and how we live every day." In this post for PRSA, David B. Rockland shares some thoughts from Microsoft's senior manager of corporate communications.
What are some classic measurement concepts that are still relevant to you? Please share in the comments below… and see you tomorrow!