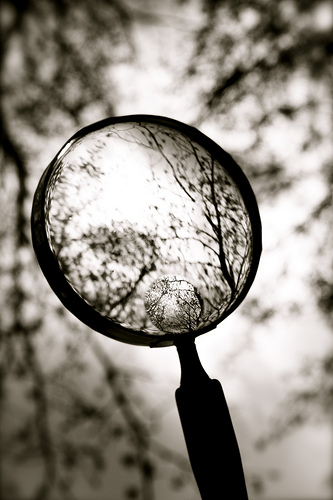 Well, summer officially arrived on Friday, and with it, the longest day of the year. So it's all downhill from here. Don't you just love Mondays?
Image: Kara Harms via Flickr, CC 2.0
On today's roundup, we're talking SEO (search engine optimization). Whether we're in PR, marketing, social media, or any of the sub-disciplines of communication, it's an area most of us know just enough to be dangerous… but not nearly as much as we should. Hence the seven posts below. You're welcome.
1. Enduring Questions on Press Releases and SEO
Why: Do press releases have search value? Frank Strong tackles this question and provides tips to get the best search results from your press releases.
2. How My Guinea Pigs Became Famous Guest Bloggers
Why: In this guest post for WUL, Jessica Torres shares how she made her blog Cavy Savvy a success using smart SEO.
3. Google Penguin 2.0 vs. Black Hat SEO
Why: Nothing is more irritating than performing a Google search and being directed to pages full of useless content and spam. In this post for SteamFeed, Brien Shanahan takes a look at how Google Penguin is working to rid the web of link spam.
4. How To Move Your Blog Post Up In Search Results
Why: Ian Cleary provides some great tips that make SEO a snap for bloggers of all skill levels.
5. Writing Effective Alt Text For SEO
Why: Alt text improves user experience, but did you know that it can also improve your SEO? Eddie Gear explains.
6. Conversion Rate Optimization Software: Choose the Right Tools for Your Business
Why: In this post for TopRank, Miranda Miller provides help choosing the right software to maximize investment and increase site traffic using SEO and CRO.
7. Link Building Techniques That STILL WORK!
Why: With Google working harder to rid the web of link spam, many SEO techniques have become obsolete. Sean McGinnis provides 10 simple strategies that can increase your SEO.
Now it's your turn. Do you have a killer SEO strategy that you use for your website or blog? What about SEO best practices you put to work for clients? Please share in the comments below.